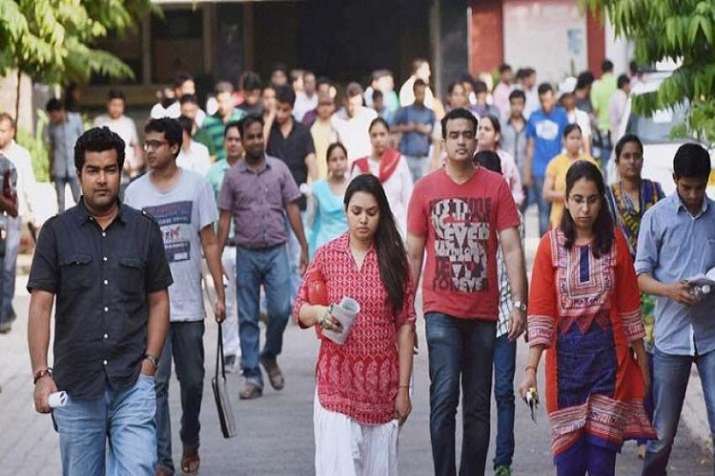 In view of assistant loco pilots and technical examination scheduled to be commenced from August 9, the railways will run exam special trains between Patna and Indore, Danapur and Secunderabad and Darbhanga and Secunderabad, a statement said. The extra trains will help clear the rush of passengers during the exam phase.
Train number 03253/03254 Patna-Indore-Patna Examination Special train will depart from Patna on Wednesday at 5.05 pm to reach Indore at 4.30 pm on Thursday.
In the return direction, the 03254 Indore-Patna Examination special train will depart from Indore on Wednesday at 8.30 pm to reach Patna Junction at 7.30 pm on Thursday.
Train number 03241 Danapur – Secunderabad exam special train departed Danapur at 11:30 am on Tuesday and will arrive at Secunderabad at 9 pm on Wednesday.
In the return direction, train number 03242 Secunderabad – Danapur special train will depart Secunderabad at 8 pm on Thursday and will arrive Danapur at 7:40 am on Friday.
Indian Railways has a number of posts as per the eligibility of the candidates. Assistant Loco Pilot is one of the posts for which candidates are being recruited by the railways.
Approved by the Ministry of Railways of the Government of India, this recruitment written exam is conducted for the posts of Assistant Locopilot and Technician in categories of GDCE/Mechancial/Electrical/S&T Department.
Official website of the RRB should be consulted for more details on the exam.
Loco pilot is the post in which train drivers are assisted by employees. Loco pilot provides right directions to the piloting driver according to the signal lights.
Nearly 48 lakh candidates are set to appear for the first set of computer-based tests for the 66,502 vacancies of assistant loco pilots (ALP) and technicians to be held on Thursday.
Step wise registration by the candidates for the recruitment of Loco pilot is required.