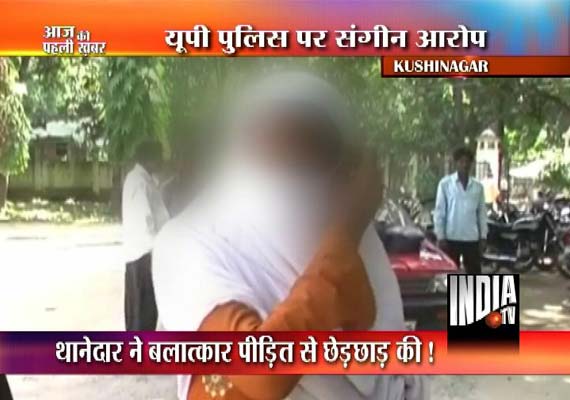 Kushinagar, UP
: The Station House Officer of a police station in Kushinagar went to the extreme while dealing with a rape complaint by a girl on Sunday.



The girl was raped by a young neighbour and when villagers caught hold of the youth and took him to the police station, the SHO, instead of taking action against the rapist, threatened her, took the victim to the inside chamber and asked her to remove her clothes to show where she was raped.

Local villagers alleged that the SHO demanded bribe for registering the FIR.