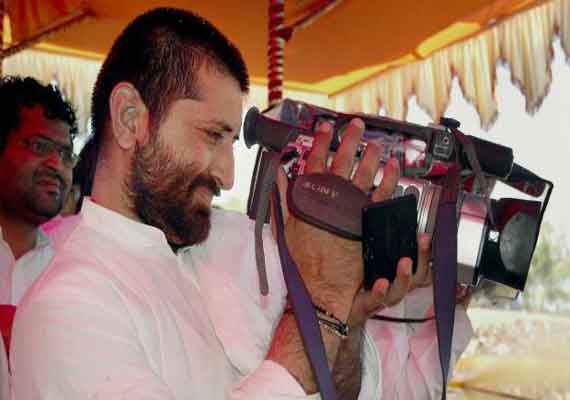 Surat
: The anticipatory bail plea of Narayan Sai's bodyguard Hanuman alias Kaushal Thakur was rejected on Saturday by the Surat additional district and sessions judge, after the prosecution told the court that Hanuman was the Man Friday who facilitated the sexual assaults carried out by the absconding godman.  



During hearing on Hanuman's anticipatory bail plea, the prosecution submitted the statement of a witness which said Hanuman used to videograph the sex acts performed by Narayan Sai with his victims.

Prosecution told the court that wherever absconder Narayan Sai used to hold satsangs, he used to perform sex with more than one girls in a single night, and he was helped by his bodyguard Hanuman and sadhika Monika.

The prosecutor gave a witness' account to say that Hanuman used to "brainwash" the girls and take them inside the cottage. Not only that, he also used to videograph the sex act of Narayan Sai with his victims.

The prosecution also submitted another witness' account saying that Narayan Sai used to stay in the men's ashram in Pedhmala, 4-5 km from Gambhoi, where Hanuman used to bring the victims on his motorbike and leave them in the morning.

It may be recalled that the Surat sexual assault victim in her statement to police had said, that Narayan Sai asked her to get in touch with Hanuman to come to the cottage. It was Hanuman who took her from Jahangirpura ashram to the cottage where she was sexually assaulted by Narayan Sai.

On Saturday the Surat court  found that not only Hanuman knew about the activities in the private rooms of Sai's ashram, but was also a mediator in the racket.