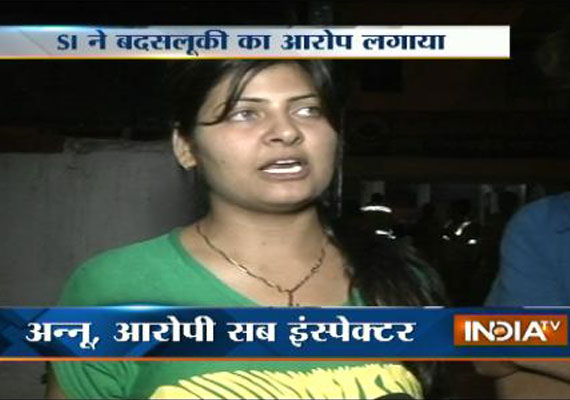 New Delhi
: At a time when the Delhi police is under intense pressure to end the rising crime wave against women in the national capital, it now faces a new challenge of controlling its own errant women personnel.

On Sunday evening at around 10 pm a lady inspector Anu was on her way back home in her white car from market along with SI Laxman, both were drunk.

Suddenly, an Ertiga with 4 passengers overtook them and when the lady official tried to overtake them, they did not give her way to cross.