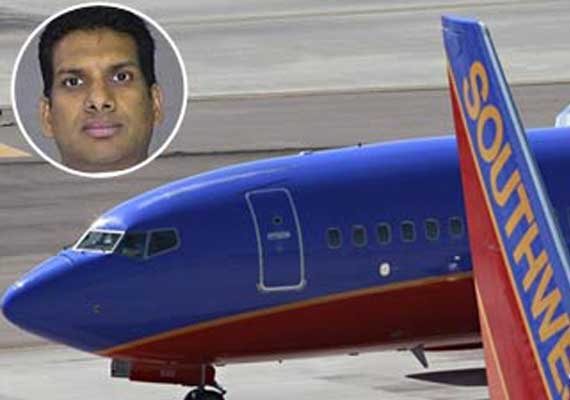 Washington
: Forty-six year old Indian techie from Andhra Pradesh Srinivasa Erramilli was sentenced to nine months jail on charges of groping an American woman during a flight. Erramilli will be deported to India after serving his sentence.



A software consultant, Srinivasa S Erramilli, was also fined $ 5,000 and placed on court supervision for a year after he is released from custody by US District Judge Joan H Lefkow.

The judge set a hearing for next Wednesday on the government's request to revoke Erramilli's bond.

The man from Andhra Pradesh has been prohibited from airline travel while he is on supervised release and he is subject to deportation to India after being released from custody, the Department of Justice said.

In her order, judge Lefkow agreed with federal prosecutors that a custodial sentence was necessary to deter Erramilli and others from invading an individual's bodily integrity and also to ensure that victims of abusive sexual contact will be heard and given protection.
 
In fact, Erramilli has scored a hattrick of such offences.



Who is Srinivasa Erramilli?
* Srinivasa Eramilli was born on August 30, 1967.

* H is  5-ft 11-inches tall and weighs about 80 kg.

* Srinivasa Erramilli is associated with an IT company called Product Space Solutions, Inc. in Oak Brook, Illinois.

* Sexual groper Erramilli lives in Aurora (IL)

* Srinivasa Erramilli is married and has two children.

* Erramilli is already a registered Sex Offender, and most likely the first one in the Telugu community.

* Srinivasa Erramilli is an Indian national, working in the U.S. on a H1B or L visa.

* While his earlier sexual incidents were on Northwest Airlines flights, the 2011 incident happened  on Southwest Airlines.

* Until his sentencing in April, Srinivasa Erramilli must travel only by car for all business.