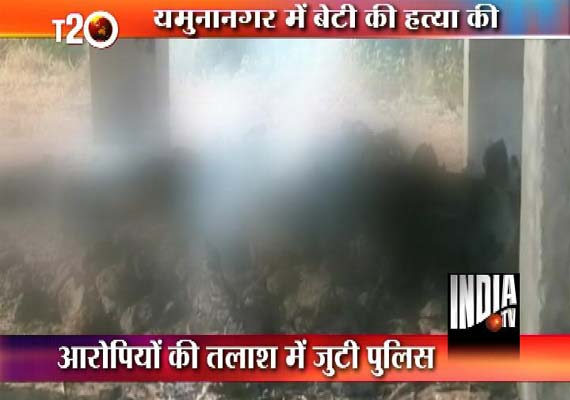 Yamunanagar
: Another case of honour killing, the third within a week, has been reported in Haryana.  Police found the half-burnt body of a girl who was allegedly killed by her family in Bapa village of Yamunanagar.



The girl Manjeet, who was having a love affair with a man from her village, had eloped to meet her lover who was staying in Ludhiana, Punjab.

The family brought their daughter back to Bapa village on Sunday.