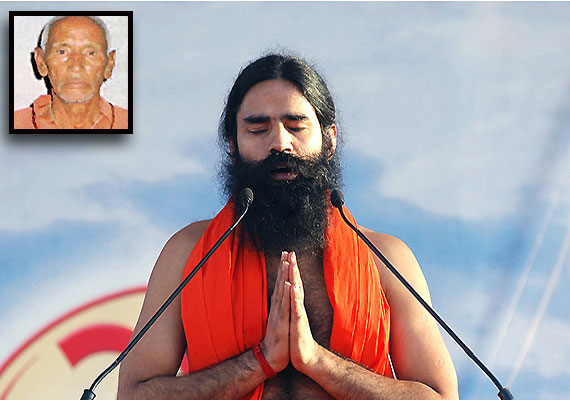 Haridwar, Nov 3:
The Haridwar police today converted the five-year-old missing case of Swami Shankar Dev into a case of abduction. Uttarakhand government has already requested the CBI to conduct a probe into this case.




Swami Shankar Dev, guru of yoga teacher Swami Ramdev, suddenly went missing  from July 14, 2007 in the Kankhal ashram here and a case of missing was registered two days later.  

The case was converted into abduction following orders from Uttarakhand Police director general Satyavrat Bansal, Arun Mohan Joshi, SSP Haridwar said.  

Bansal told mediapersons that some irregularities in the case of the missing guru have been removed.  

"There is a provision in Indian Penal Code to convert a missing complaint into an abduction case", Joshi said.  

He added, no order has been received so far about handing over the probe to the CBI.  

The Uttarakhand government had on Oct 12 recommended a CBI probe into the disappearance of the Swami and a notification was issued after the investigation into the Swami's disappearance by the state police did not yield any clue.

The state police began investigating the case on the basis of an FIR lodged by Ramdev's close aide Acharya Balkrishna at Kankhal police station, Haridwar, that the Swami had gone missing on July 14, 2007 after he went out for a morning walk.

Police had on April 10 this year  filed a closure report after it was unable to make any headway despite all efforts.

Ramdev, who is already under the scanner for alleged regulatory violations in labelling of some of the products of the Divya Yog Mandir Trust, said the probe should not only confine to this issue but also cover all the allegations against him.

Congress General Secretary Digvijay Singh had last month raised the issue, saying something was wrong in the matter.

Ramdev rubbished the allegations that he had a fight with his guru and also that he had exerted any pressure to end the probe by the state police.

Attacking Congress for holding him responsible in the disappearance of his guru, Ramdev said "instead of finding our Guru, they are putting CBI after me."

Swami Shankar Dev was the founder of  Divya Yog Mandir Trust, currently headed by Swami Ramdev.