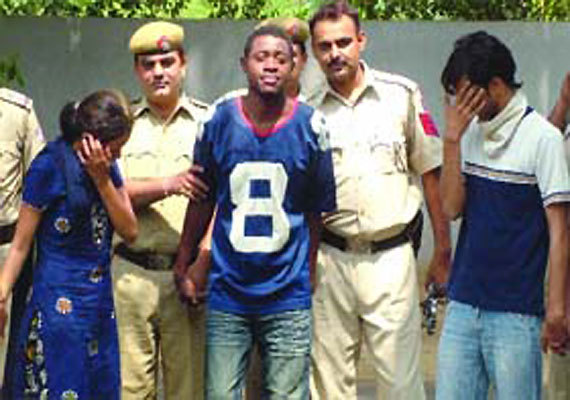 New Delhi, Nov 29:
West Delhi police  has  arrested 21 Nigerians on charge of rioting in Kirti Nagar.



Police said, one group of Nigerians was  staying in Tilak Nagar and the other group was staying in Kirti Nagar.  

The two groups quarrelled over 25,000 US dollars, and on Wednesday evening, the two groups fought a pitched battle by throwing  bottles and stones at one another.

Police reached the spot and rounded up 21 Nigerians.