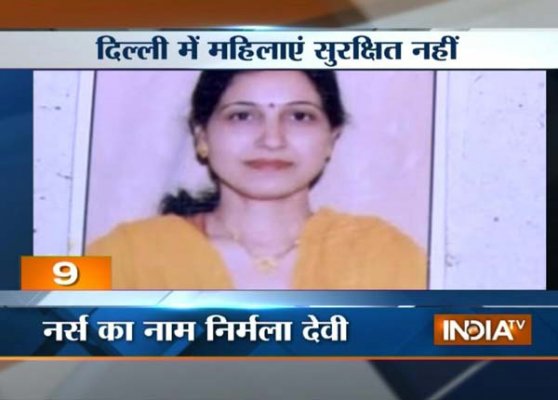 Delhi: A 45-year-old nurse, employed at Lok Nayak Jai Prakash Narayan Hospital in Delhi, was found dead in suspicious circumstances in the bathroom of her staff quarter.
Police said that the deceased has been identified as Nirmala Devi, a resident of Sonipat.
She was staying alone in the staff quarters from past 10 years allotted to her by the hospital management, police added.
Police said that this could be a case of murder.
Police further informed that they searched for Nirmala after her colleagues' complaint about her sudden disappearance. Later, they found Nirmala's body lying on the floor of the bathroom.
Emergency medical care was given but she did not respond, police said.
Police said that now they are trying to contact the family members of Nirmala.
The incident has once again highlighted the lax safety mechanism for women in the national capital.