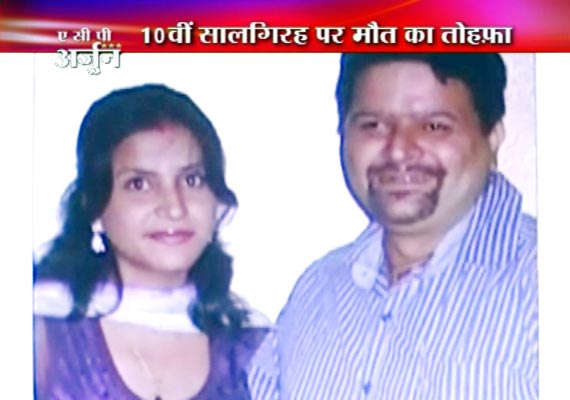 New Delhi, Aug 30:
Delhi police has arrested a 45-year-old doctor for stabbing his wife to death  seven times, first with a surgical blade and then with a knife, in a fit of rage.




Hari Om, a resident of B-9, Asha Park , 1st floor in Hari Nagar, west Delhi,  celebrated his 10th wedding anniversary on Tuesday night with his wife Ravinder Kaur  and eight-year-old daughter Khushi.  The family went to bed at night, and at around 3 am the couple had a quarrel.  

Police said, Hari Om first stabbed his wife with a surgical blade, and then with a knife. He stabbed her seven times killing her on the spot.   

When his daughter saw him doing this, she screamed, and Hari Om also stabbed the daughter, who is presently fighting for her life.  

The diabolical doctor then cooked up a robbery story to save himself. He  hit his daughter and then slashed his wrist and rushed to the ground floor to his neighbour's house.

He told his neighbour that some unidentified robbers barged into his house and when he and his wife resisted, they stabbed them and hit his daughter Kushi. The neighbour called the police.

As police investigated, Khushi revealed that his father killed his mother after a fight with her. During interrogation, Hari Om confessed that he stabbed his wife in a fit of rage.  

Hari Om told police that  two months ago his wife delivered a premature baby who did not survive.

He was running short of money due to the expensive treatment and was depressed, says Additional CP (West Range) V Renganathan.