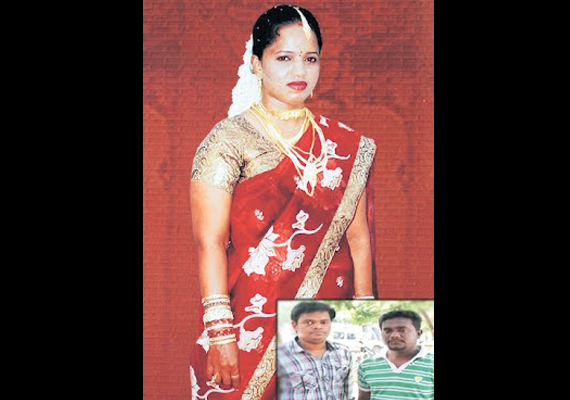 Chennai, Aug 26 :
  Chennai police is on the lookout of a woman named Shahanaz, who has so far married 15 persons, and ran away with their money. Though some people have alleged that she had 'married' more than 50 times, police have been able to zero in on only 15 husbands, reports Mail Today.
 


The mother of a 10-year-old boy,  Shahanaz's conning tricks at changing husbands first began at Pathanamthitta in Kerala.
 
About 11 years ago, she first entered into wedlock with a guy named Siddique, with whom she had a child.  But news of her alleged extra- marital affairs resulted in a divorce and she had to leave the place.
 
She next married Shanawaz, who was from Kayankulam. The wedding did not last long and she left him, taking with her 13 gold coins and Rs 1.1 lakh in cash.
 
Perhaps this episode emboldened her and whetted her appetite for more.
 
Before long she married another man and repeated her vanishing act and later moved to Chennai.
 
Once in Chennai, she got a job at a margin-free shop.There in 2006, she met Rajesh, a collection agent in a bank, and the two got married. She left him for an assistant director in Kollywood. After the wedding reception, the couple went to Trichy for honeymoon.
 

There she gave him the slip and returned to Chennai with all the jewellery. 
Back in Chennai,  she renewed contacts with three friends — Prasanna, Chandra Babu and Saravanan. She married the three, one after the other and dumped all of them.
She would never stay at the husband's place. She would claim to be preparing for civil services exam and stay in a hostel. 
Staying away from home helped her carry out the vanishing act, police said. Shahanaz would often change hostels to avoid detection.