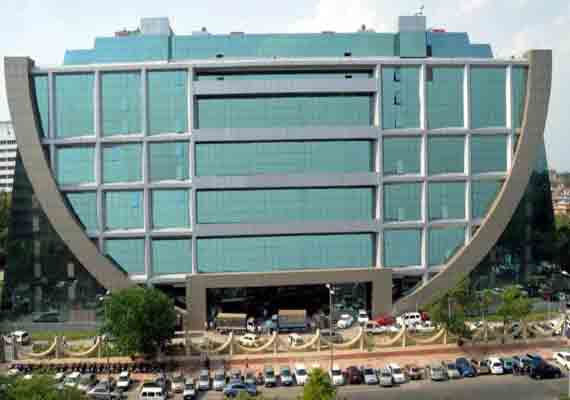 New Delhi:
CBI today arrested two Income Tax officials including Joint Commissioner of Income Tax S Shivanandan in Odisha while allegedly receiving bribe of Rs five lakh for closing tax penalty proceedings against a person and recovered documents of properties worth crores of rupees.

CBI sources here said the arrest followed a Income Tax search led by Shivanandan and Income Tax Officer Narayan Nayak at the house of one R K Shukla in Dhenkanal, 75 km from state capital Bhubaneshwar, in connection with an alleged IT evasion on October 29, 2013.

Later, Shukla approached CBI claiming that Nayak was allegedly demanding a bribe of Rs five lakh for stopping the tax enquiry against him as part of which search was carried out at his home, they said.

"The complainant alleged that both the accused, in conspiracy with each other, demanded Rs 30 Lakh to close the income tax proceedings initiated against him and his wife," the CBI spokesperson said in a statement.

The official said Shukla expressed his inability to pay such a huge amount and on bargaining, both the accused allegedly agreed to accept Rs 10 lakh as bribe from him in two equal instalments through Nayak to close the income tax proceedings initiated against him.

"First instalment of Rs five lakh was to be delivered to Narayan Nayak, ITO at his office premises. CBI laid a trap and the ITO was arrested while demanding and accepting a bribe of Rs five lakh," it said.