Follow us on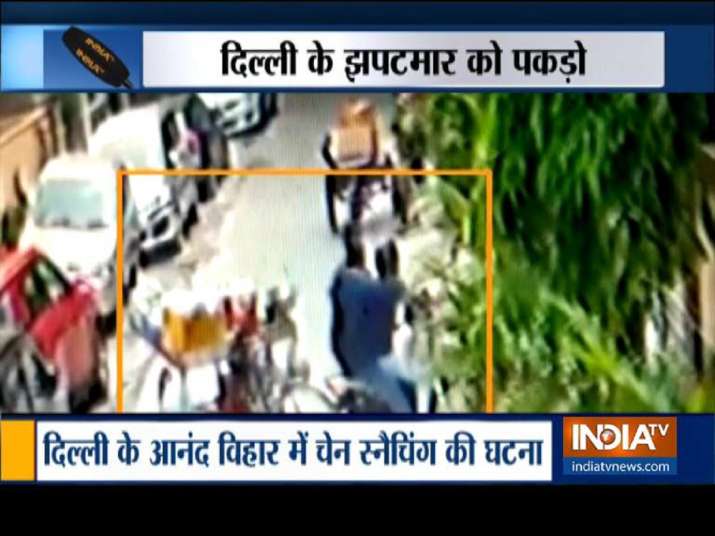 A CCTV video of a chain-snatching incident in Delhi has emerged. The incident was reported in Anand Vihar area of the national capital. In the video, two miscreants on a bike are seen passing by a woman on a street, when they try to snatch her chain. Soon after the burglars snatch the lady's chain, she is seen attempting to stop them.
As the bike-borne miscreants proceed, they are obstructed by a vegetable vendor. The miscreants, however, manage to escape. 
Later, an unsuccessful attempt to stop them was made by another man on the road. The men again manage to fee after a brief scuffle with the man. 
Earlier on Wednesday, four men were arrested for allegedly burgling two houses in outer Delhi's Nangloi area. The accused have been identified as Sajid (24), Pravez (22), Wasim (21) and Kamil (21), all residents of Nangloi.
On Friday, at around 5 pm, police received information regarding burglaries in two houses in JJ Colony, Nangloi area, a senior officer said.
Also Read | Hearing-impaired minor raped by brother, friends
Also Read | 3 dead after unknown miscreants barge into Ghaziabad house, shoot 3 members of family
Video: Micreants on bike snatch chain of woman in Delhi