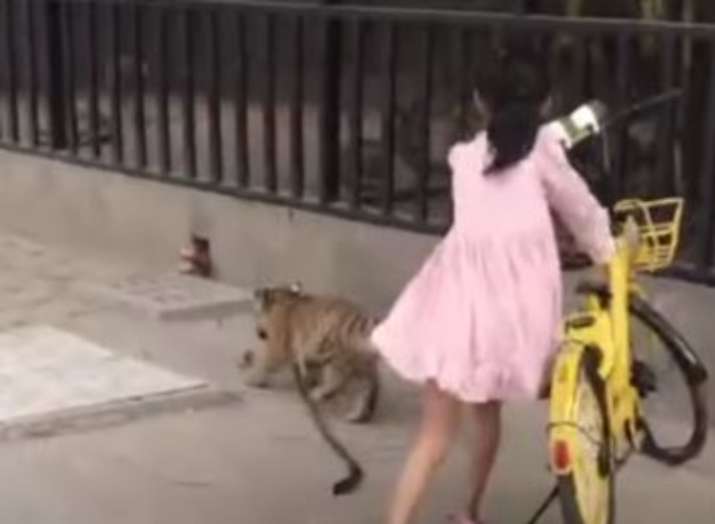 Undoubtedly, animals are humans best friends. But have you heard about the friendship between a human and the king of Jungle Tiger? Well, this 9-year-old girl in China is friends with a tiger cub and even takes her out for walks with a leash on. Sun Xiaojing, a zookeeper's daughter in China befriended her unusual friend when it was born three months ago, a South China Morning Post reported.
While everyone else is afraid of the tiger, the little girl shares an adorable bond with him and is often seen spending time with the tiger's cub. Xiaojing's father, who works at Donghu Zoo in Fujian province, China told Quanzhou Evening Post that, "She has been feeding the cub bottled milk, bathing and playing with it." 
The little girl even has a name for her friend and that is Huniu which translates to 'tiger girl' in Chinese. The girl's father also told the newspaper that even though her classmates find tigers scary, they consider Huniu a friend. "Huniu is really playful and likes to be scratched on the belly. She runs to my daughter the moment she comes back from school."
Here is the video of the two playing together. Watch!
For latest stories breaking the internet, check out our BUZZ section!