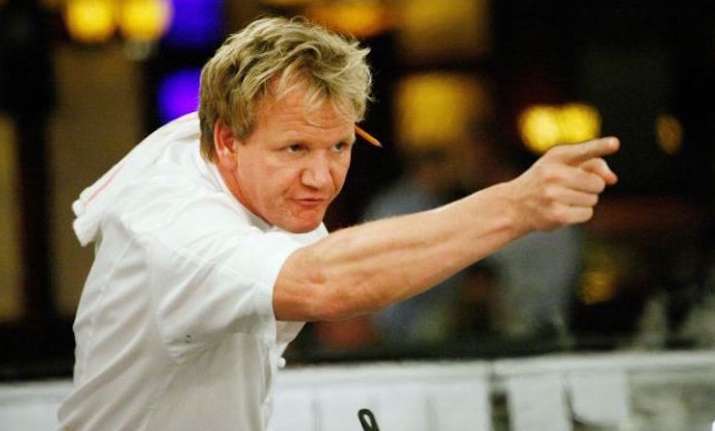 Well, it may amaze you but two of the traditional foods of Chhattisgarh's Bastar - Chapda chutney and Dona Pudga - have made it to the international food menu and the credit goes to celebrity chef Gordon Ramsay. He loved them so much that he decided to add them to his menu.
Chapda chutney is chutney made of red ant, which is deemed as not only healthy but also keeps diseases at bay. Dona Pudga is a dish wherein the chicken seasoned with basic spices is wrapped in a leaf and roasted over a fire. No oil is used in the cooking.
A while back, Gordon was traveling across India for his documentary on Indian food when he decided to visit Bastar on the suggestion of his assistant Sarah. Ramsay termed Chapda chutney the world's best chutney and called both the dishes as healthy. Ramsay travelled in the Naxal-prone areas of Darba's Manjhipal on a bullet motorcycle and spent three days and two nights here. During his stay, he learned about the red ant. He got completely floored by Chapda chutney when he had it with the local Mahua alcoholic beverage. Ramsay's 16-member team thoroughly enjoyed this food too. Renowned tour guide of Manjhipal ,Rajnish Panikar made the arrangements for the chef's stay.Panikar told ANI that his wife, Urmila Nag Panikar, a native of Bastar, had prepared these dishes for Ramsay, which got him hooked to them. 
For unversed, Gordon Ramsay is a Multi-Michelin starred chef and a popular face of the small screen. He has a string of successful restaurants across the globe. However, he is popular among netizens for roasting and rating dishes.
(With ANI inputs)
For all latest news, keep checking our Facebook page