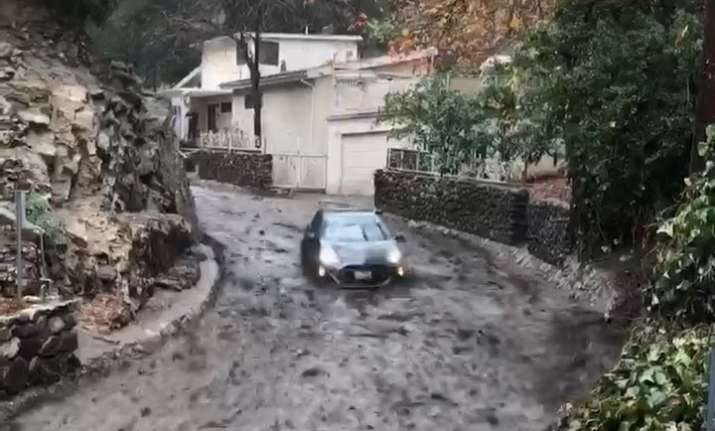 A man and his girlfriend considered themselves lucky as they escaped a fatal accident after their car slide on the top of mud wave in the deadly California mudslides. The terrifying video is going viral on social media in which Dallas native Desionne Franklin's car can be seen flowing on the top of river of mud and is going in the downwards direction. The horrible video was shared by Burbank Firefighters.
He revealed to KTLA that he heard something and then immediately told his girlfriend that they have to get out of the place as soon as possible.
Mr Franklin has also shared the video on his Instagram showing how the mud has reached the window of the car. He captioned the video as. "Barely made it out."
The huge mudslides in California have demolished houses, car and devastated the region. The deadly scenario saw 17 fatalities.