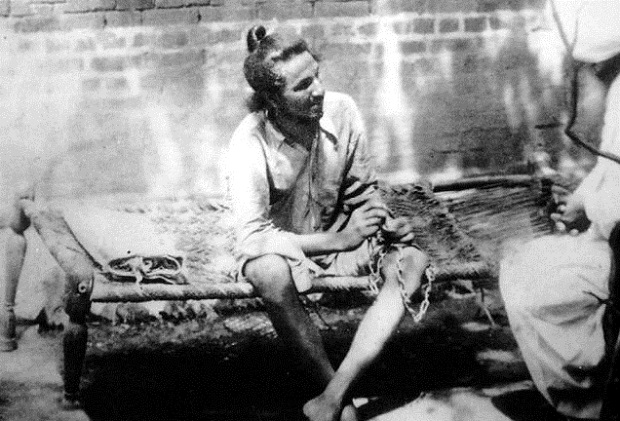 Today, on 27th September 2017, India celebrates Bhagat Singh's 110th birth anniversary. Bhagat Singh was a charismatic, valiant and dauntless freedom revolutionary of India, whose violence against the British rule in India hailed him as the hero of Indian Independence movement. Unfortunately, despite his contribution to the Indian freedom movement, he is not regarded as a martyr in the government documents. 86 years after his sentencing, Pakistani advocate Imtiaz Rashid Qureshi of Bhagat Memorial Foundation has filed a plea in Lahore High Court to prove his innocence. He filed a petition earlier this month for the early hearing of his case. 
The division bench of the Lahore High Court in February asked the chief justice of Pakistan to assign a larger bench to hear the petition by Qureshi. No action has been taken yet. 
In his petition, Qureshi mentions that Bhagat Singh was a freedom fighter and he fought for the independence of undivided India. Many Pakistanis consider him a hero. He also adds that even the founder of Pakistan, Muhammad Ali Jinnah paid tribute to him twice. Qureshi also seeks to make British government a party in the case. He said, "We will seek an apology from the British government. Queen Elizabeth should come to Shadman Chowk, Lahore, where the three freedom fighters were hanged, and tender an apology to the people of India and Pakistan for killing their heroes. We will also demand compensation to the kin of the martyrs from the British government."
Bhagat Singh and his associate Shivaram Rajguru, was accused to have shot a 21-year-old British police officer, John Saunders in Lahora, British India. They mistook Saunders for James Scott, the superintendent responsible for the death of popular Indian nationalist leader Lala Lajpat Rai.  Singh along with Rajguru and Sukhdev were sentenced to death in the Lahore conspiracy case and ordered to be hanged on 24th March 1931. However, the schedule was preponed by 11 hours and they were hanged on 23rd March at 7:30 pm in the Lahore Jail.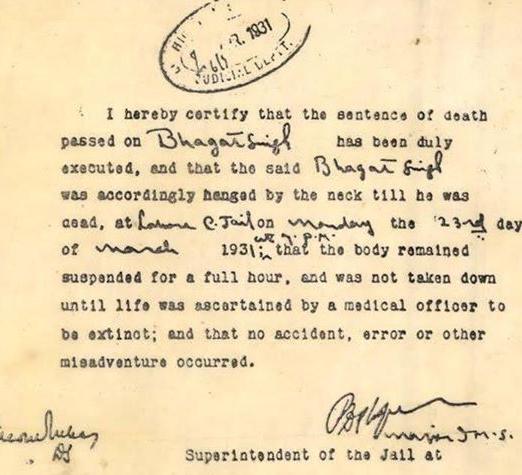 On his 110th birth anniversary, over 150 students of the Young Writers' Association PAU, Ludhiana organised a literary evening-cum-interactive session with participants displaying talents of poetry, songs, quiz and street play. Dr Jagmohan Singh, nephew of the great freedom fighter shared some lesser known facts about Bhagat Singh's life and struggle.