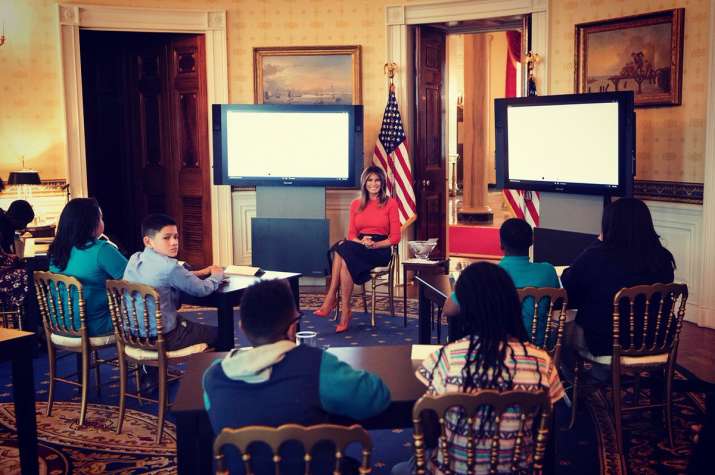 Melania Trump looked beautiful in red attire as she welcomed a group of school students to the White House. People witnessed her soft side when a boy accidently spilled a glass of water at the Blue Room in the White house.
"No problem. Don't worry. It's just water, okay," The First Lady of the United States told the student.
The group of students from a local middle school was there to meet Melania to exchange views on struggles and challenges they were facing in their lives.
During the meeting, she invited the students to share how they felt about being there at the White House, following which the students took turns to write a word on the board describing their feeling.
The lady also thanked the students for sharing their stories of struggles and challenges.
The last student wrote 'energised' and on his way back to his seat, knocked over the glass of water, to which Melania responded by putting a hand on his shoulder and reassuring him.
(With ANI Inputs)