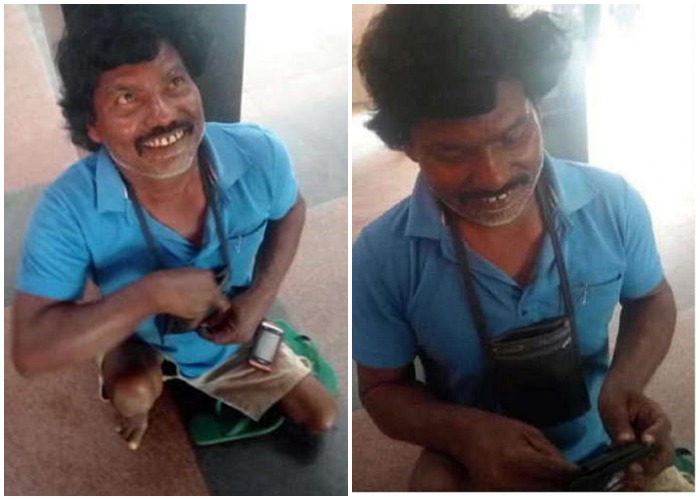 Beggars are a common sight in India. No single signal is crossed ever with beggars banging on your window panes for some change. It is unfortunate that not everybody is blessed with a shelter and two decent meals a day. They are neglected by the society and hence, they don't have any option to ask for mercy from the passerby. But have you ever wondered how much these beggars earn by collecting coins throughout the day? Most of them struggle to make even Rs 100 a day.
But the beggar we're talking about is nothing like you've thought about. This disabled beggar from Jharkhand has a rather surprising tale to tell. Chotu Baraik, a 40-year-old disable beggar, makes INR 30000 per month just by begging!
Chotu is unable to move his body waist down. He is usually found at Chakradharpur Railway Station. But begging is not his only source of income. He has other side businesses as well. He is a distributor of Vestige and sells its membership and health products to people. Here's a picture of his ID card.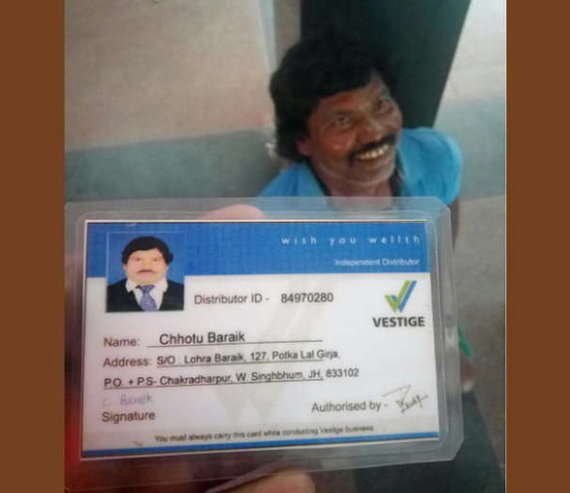 According to Daily Bhaskar, he earns 4 lakh per annum and also owns a utensil shop in Bandi village of Simdega district. He has THREE wives! Yes you heard it right. One of his three wives help him run his utensil shop. Chotu is earning ample money for a comfortable, if not lavish life. He takes good care of his wives.  
Image Source: Scoopwhoop.com