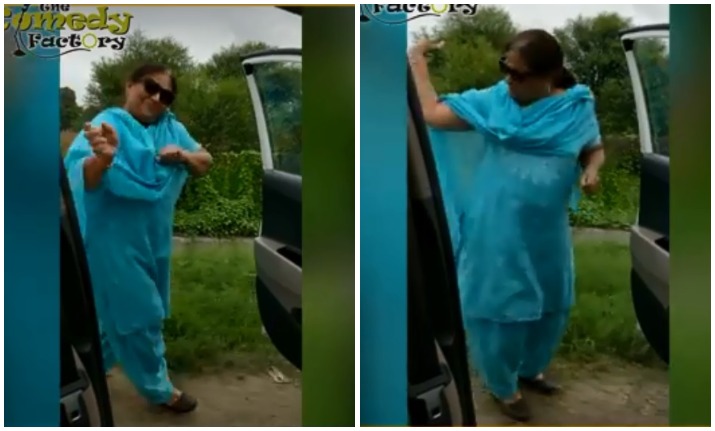 KiKi Challenge or InMyFeelings Challenge has gotten the best of our folks. Despite several warnings and rules, people couldn't hold themselves from not giving into the fancy of attempting this bizarre social media challenge. After wreaking havoc in the west, the KiKi Challenge has now knocked the Indian doors or say 'cars'. In the challenge which rather seems stupid to those who have a pinch of gumption. In the challenge, people jump out of slow moving cars and dance on Drake's popular song In My Feelings while the driver records the video.
The latest to join this menacing brigade is this Vadodara woman who left Gujarat Police very very fuming. Rizwana Meer, a resident of Vadodara can be seen attempting the KiKi Challenge on a busy road. As a result, the slow moving car disrupts the traffic on the road, leaving the commuters behind honking.
A comedy group based out of Gujarat said it had made the video which is now streaming on their Facebook page.
Later, Gujarat Police took to Twitter to again warn about performing or accepting the KiKi Challenge also known as In My Feelings Challenge. On Wednesday, they issued a warning saying that the challenge is very dangerous for you and people around you.
Please don't get involved or become part of kiki challenge as it is harmful to yourself. Inform and aware your wards and colleagues about not to perform or accept kiki solo steps.#KikiChallenge#GujaratPolice pic.twitter.com/wXxc11VkE4

— Gujarat Police (@GujaratPolice) July 31, 2018
Responding to the backlash, the founder of the comedy group said in a Facebook post to urge people to not to do it. He also claimed that the they made the video to urge Vadodara Police for making such videos and encourage people to not take up the challenge.
The KiKi Challenge is turning out to be a nightmare for the Police around the world. Many state Police including Mumbai Police, Chandigarh Police and Noida Police have warned the people about the challenge. However, the generation dazed by the social media challenge is still indulging in this crazy trend despite several warnings.
Don't know what KiKi Challenge is all about? We're here to help.
What is KiKi Challenge? How it started and why police believes it's dangerous; All you need to know
The original video of In My Feelings didn't involve a car of any challenge. The challenge was brought into fashion by American comedian Shiggy, who posted a video of himself dancing on the track. 
Despite warnings from Mumbai Police, Kundali Bhagya actress Srishti Arya indulged in Kiki Challenge recently.