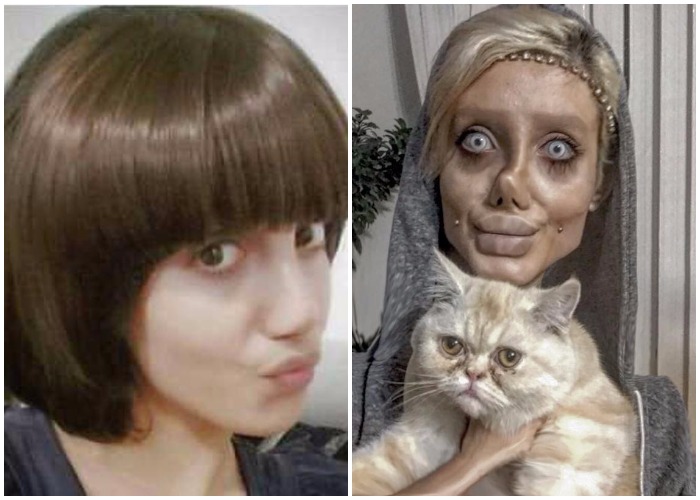 A 19-year-old girl from Iran is hogging headlines after reports of her having undergone 50 surgeries to look like Hollywood actress Angelina Jolie started doing rounds on the internet.  According to The Sun, the teenager named Sahar Tabar, who considers herself to be the biggest fan of Angelina Jolie, said that she would do 'anything' to look like her. This obsession of the girl found itself at the centrestage of discussion on the internet.
The girl took it very literally to look like her celebrity god Angelina Jolie. She has undergone as many as 50 surgeries to resemble her favourite actress. She is also following a strict diet to ensure that she doesn't weigh more than 40 kg!
Sahar posted pictures of her shocking transformation on Instagram and surprisingly, her pictures made her followers increase over 3,25,000 with each passing minute. But the comments are telling a different story. It seems like these followers were present at the place to trolls her and compare her to a 'zombie'. One of the Instagram users also asked 'Who dropped a bomb on her face?'.
One user also compared her to a 9-month-old corpse.
Have a look at her drastic transformation.
Check out how trolls are comparing her to a 'zombie'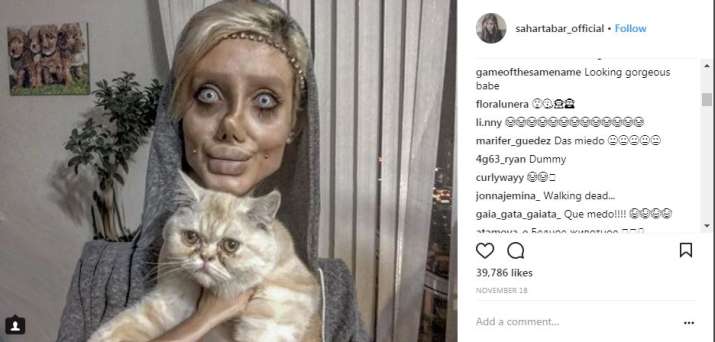 ​