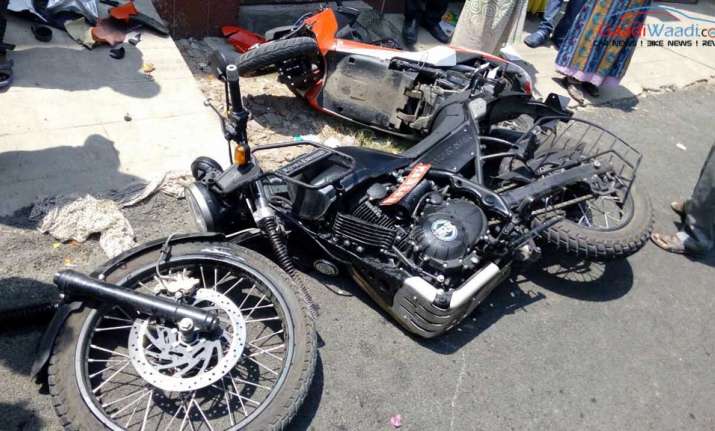 The frequency of road accidents in India is the higest in the world. With people dying more because of disobeying traffic rules, there are very less cases of genuine accidents. Overtaking another vehicle in full speed, or overtaking from the wrong side, jumping traffic lights are few common reasons of such accidents in the country.
These accidents not only results in loss of many lives but also inflicts serious injuries. While people doesn't take any traffic rules seriously, here is a video of a recent road accident in Bengaluru.
In the video, a two-wheeler overtakes another vehicle at a fast speed resulting in horrific bike accident. But the story doesn't end here. What's even more shocking is that a little kid escapes this accident unhurt which is not less than any miracle!
Watch the video below:
As reported by the YouTube channel of ETvB English, "A bike rider along with his wife and kid met with a horrible accident while trying to overtake a scooter on the Arishinkunte road, Nelamangala, in the outskirts of Bengaluru on Tuesday. The whole incident was captured by a man passing through in a car."