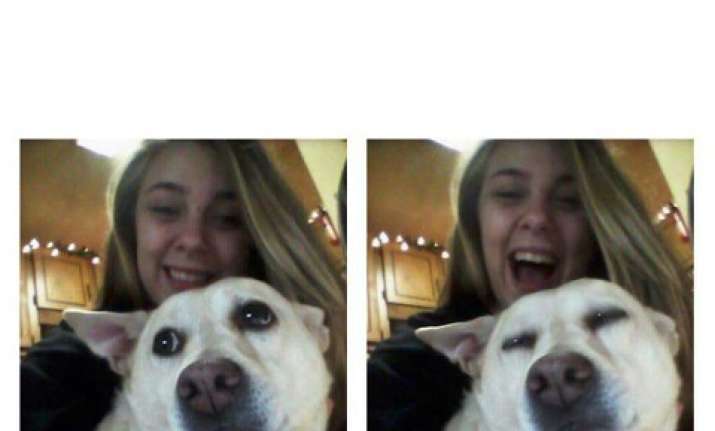 A quick obsession of getting closer to God made Kaylee Muthart make a horrifying sacrifice when she felt compelled by her warped perception of religion. 
Muthart was high on methamphetamine, a freight train of a dose bigger than all the others, and the signs were all there. A white bird along a dark path. A man with a biblical name asking for a key. Muthart was looking for personal salvation, but she also wanted to save the world.
Ms Muthart went to a rehabilitation centre just days later and is now drug-free as she is learning to navigate the world completely blind and sober. Now, completely blind but drug-free, the 20-year-old says "life is more beautiful now."
In an interview to Cosmopolitan magazine, the former drug addict, who also suffers from mental health issues, describes the horrific ordeal that occured on February 6 - when her world "went black."
After months of struggling with drug addiction, Muthart, 20, had promised her mother, Katy Tompkins, that she would attend rehab.
Tompkins recorded their conversation, so she could get a court to issue a court order that would make rehab for her daughter mandatory.
But just one week before Muthart was supposed to leave for the rehabilitation centre, she bought meth from her drug dealer and took a larger dose than she had ever taken before.
The next morning, according to Muthart, whose memory of the incident is "fuzzy," she thought everything would end and everyone would die if she didn't "tear out my eyes immediately."
Passerby found Muthart shortly after with her eyeballs in her hands after gouging them out. According to the people who saved her life, she was screaming "I want to see the light!" and tried to fight them off.
The 20-year-old was rushed to Greenville Memorial Hospital in South Carolina where doctors performed an emergency surgery.
Muthart told Cosmopolitan of the moment she woke up: "Everything was dark, and I knew I was blind, but when I sensed my mom by my side, I knew I would be okay."
Since returning home on March 1, Muthart has come to terms with her new life - and is optimistic about the future.
She is currently attending outpatient psychiatric treatment, as well as physical therapy, but plans to pursue her dreams of becoming a marine biologist.
"Life's more beautiful now, life's more beautiful than it was being on drugs. It is a horrible world to live in," Muthart told People Magazine.