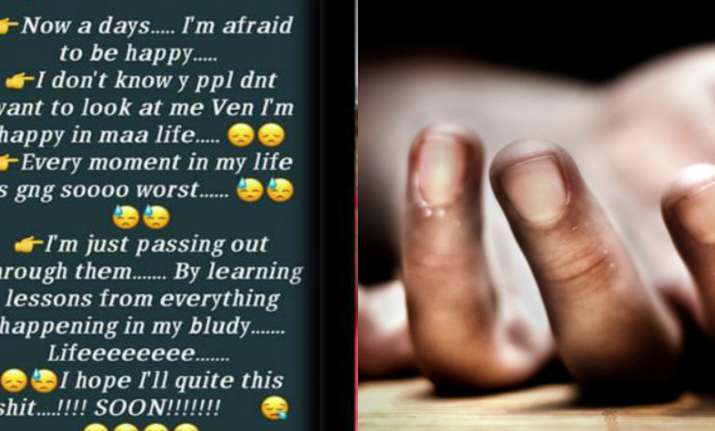 Two cases of suicides were reported in Hyderabad and disturbingly both the deceased shared their last words on social media. A 21-year-old engineering student C. Mounika hanged herself after her mother allegedly rebuked her. Before committing suicide, she left a distressing note on picture-sharing application, Instagram. The status reads as: ''Nowadays I am afraid to be happy. I don't know why people don't want to look at me when I am happy in my life. Every moment in my life is going so worst. I am just passing out through them…by learning lessons from everything in my life. I hope I will quit this…''The girl was a final year B Tech student and was alone at the home when she ended her life. 
In an another incident, a man named Shahed Hussain hanged himself and recorded the whole act in his phone. Hussain accused his relatives for instigating him to take this extreme step. He said that he was being tortured over money and also took names of his five relatives. A suicide note was found near him in which he said that he was unable to clear his dues. He recorded the video with a noose tied around his neck.
 It is important to fight with suicidal thoughts. First and foremost thing is to seek an immediate help when you encounter such feelings.