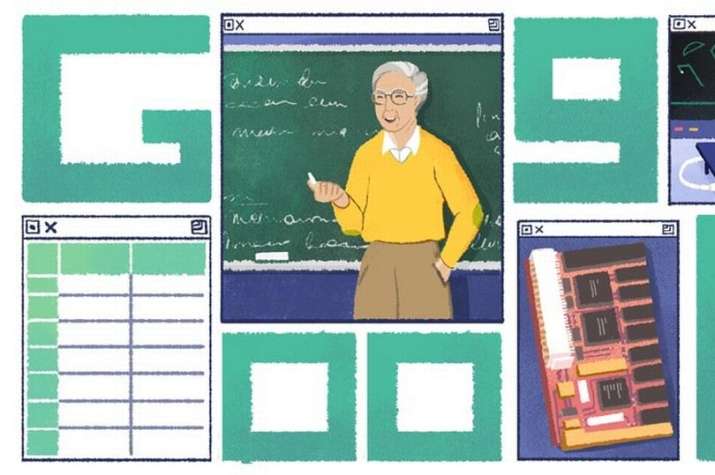 Search giant Google pays tribute to the man who foresaw the impact of the internet on our lives, late Greek professor Michael Dertouzos. Today would have been the 82nd birthday of the pioneer computer scientist who was born in Athens, Greece, in 1936 to a concert pianist and an admiral in the Greek navy. He graduated from Athens College and attended the University of Arkansas on a Fulbright Scholarship. He earned a PhD from MIT and joined the faculty in 1968.
Dertouzos was a professor in the departments of Electrical engineering and computer science at the Massachusetts Institute of Technology. He served as the Director of MIT Laboratory for Computer Science from 1974 to 2001. As Google honors the great man with a doodle, it shows him standing with a chalk in his hand, facing away from a black board. This picture is surrounded by few other small pictures of computers and internet.
"We made a big mistake 300 years ago when we separated technology and humanism. ... It's time to put the two back together," he said in 1997. Another one of his popular quotes reads: "The potential of the modern information age seemed overshadowed at every turn by the ancient forces that separate the rich from the poor."
Dertouzos wrote a number of books, including What Will Be: How the New World of Information Will Change Our Lives. In 1968, he co-founded Computek, Inc., a manufacturer of graphics and intelligent terminals with Marvin C. Lewis and Dr. Huber Graham.
"If we strip the hype away," he wrote in the book, "a simple, crisp and inevitable picture emerges - of an Information Marketplace where people and their computers will buy, sell and freely exchange information and information work."
For latest stories breaking the internet, check out our BUZZ section!