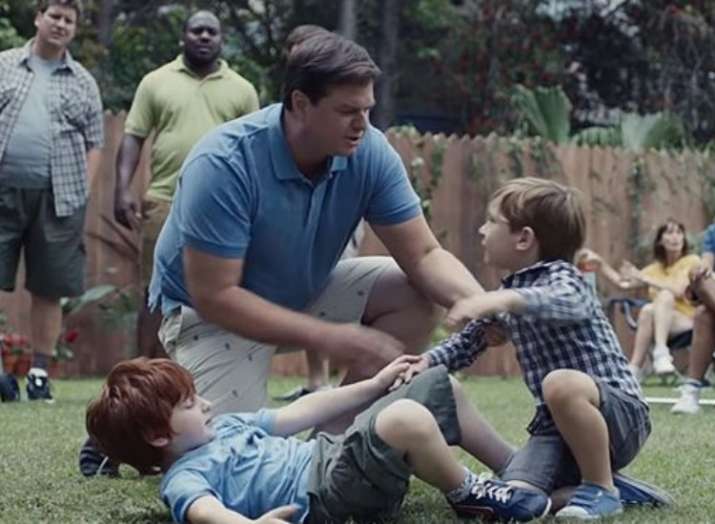 Popular razor brand, Gillette, recently came out with a short film called 'Believe' on the lines of his signature slogan 'The best a man can get', replacing it with 'The best men can be'. The ad tackles with recent issues from #MeToo Movement, harassment, sexism in films, bullying to toxic masculinity. The moment their video surfaced the internet, it garnered much attention and in no time the view were standing at more than 10 million views. However, not everyone was impressed by the way the makers projected men in the video and it triggered a debate on the internet dividing people on their opinions.
While some people thought that the ad was presumptuous and that being a man means one is not allowed to express their emotions or treat people differently. British commentator Piers Morgan called for a boycott of Gillette products. "I've used @Gillette razors my entire adult life but this absurd virtue-signalling PC guff may drive me away to a company less eager to fuel the current pathetic global assault on masculinity," he wrote on Twitter.
Watch the video here- 
Here's how Twitterati reacted watching the video-
I've been shaving since I was 12, since the beginning I used Gillette because that's what my father used, now I will never use it again, and neither will my father, collectively been your customers for 50+ years never again #BoycottGillette #Gillette

— Ary (@ary31574363) January 15, 2019
@Gillette has made it clear they do not want the business of masculine men.

I will grant their wish.

I have used #Gillette razors since they sent me a free sample on my 18th birthday, and will no longer buy any of their products.

— Rule The Wasteland (@MongoAggression) January 14, 2019
The #Gillette ad clearly calls out sexual harassment and bullying, and says "Some men are already doing fine."

Yet tons of men are still going to take it as an attack on "normal male behaviour," and will interpret it as "painting ALL men with a wide brush." Priceless.

— Ethan Matisa (@ematisa) January 14, 2019
Thank you, #Gillette, for taking a chance on attaching your tagline to something meaningful, important and real. This conversation needs to happen. Why are there is so many complaints when it's showing the good and bad side of #masculinity? https://t.co/gd4rsp5SP0

— happyasbarry (@happyasbarry) January 15, 2019
The #Gillette ad gave me goosebumps. Great and strong message. Simply put, just "care". But would also like to hear those who have issue with it, as I can't figure why.

— Filip Matys (@FiMatys) January 15, 2019
#Gillette: 'Hey, stop treating people like dicks'

Men: pic.twitter.com/39McW0OVDQ

— Steph Thompson (@shorttornado) January 16, 2019
Because the Ad suggests that every man is a bad man and I'm not!
I care about the people around me, I care about my wife, I care about people like most men I know! - I don't pay a company to say that we are all "defective" because we are male... #Gillette #BoycottGilette

— Mister Q 🌀 (@realMisterQ) January 15, 2019
For latest stories and viral videos breaking the internet, check out our BUZZ section!