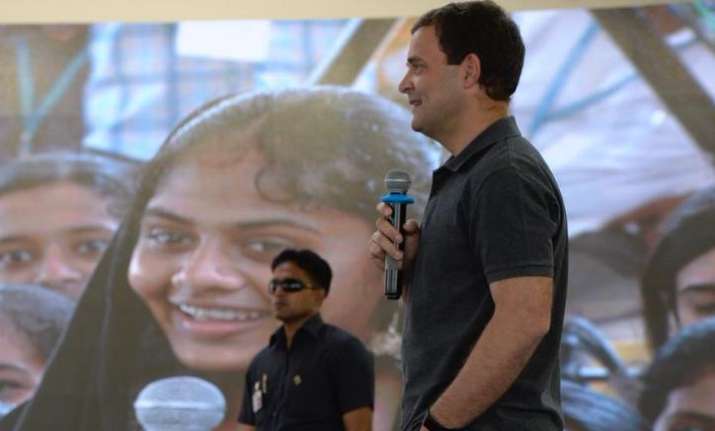 "Can you call me Rahul instead of sir? It makes me comfortable," Congress President Rahul Gandhi told a college girl during an interactive session at Chennai's Stella Maris College. 
As Rahul began taking questions at the event, the girl addressed the Congress President as "Sir". Gandhi, however, asked her to call him Rahul and not Sir. This left the student, Azra, blushing as the crowd cheered and hooted. Responding to Gandhi's gesture, a blushing Azra then responded saying she was really nervous. "Hi Rahul", she said, evoking thunderous applause and cheers again from the audiences. Soon after, the video went viral with many gushing over. 
The event was filled many candid moments. Rahul Gandhi also drew cheers for saying that South India and Tamil Nadu were better than North in treatment of women. 
Clad in black T-shirt and blue jeans, Gandhi immediately escaped from singing when he was told that the college's light music team wanted to ask something. His response "Don't ask me to sing" had the crowd hooting. 
WATCH VIDEO:
#WATCH: Congress President Rahul Gandhi asks a student at Stella Maris College, Chennai, to call him Rahul, when she starts a question with "Hi Sir". #TamilNadu pic.twitter.com/01LF5AxSex

— ANI (@ANI) March 13, 2019