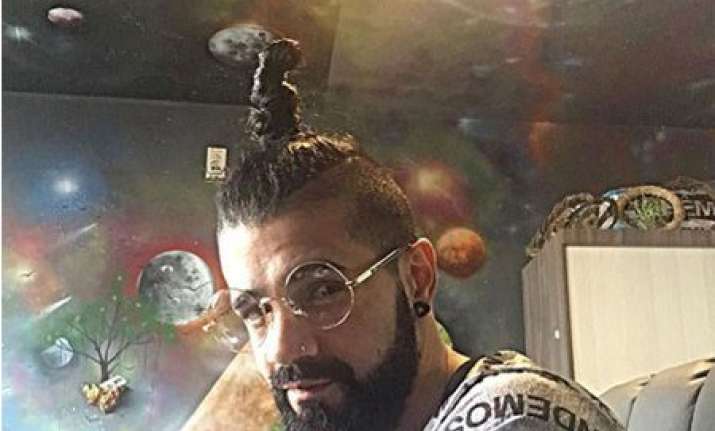 In a horrifying incident, Brazilian DJ Kaleb Freitas lost his life  after part of a stage collapsed during the Atmosphere dance music festival in Brazil. Freitas, 30, died on Sunday while he was performing on stage. Footage of the accident, which have surfaced online, saw Freitas performing a set during strong winds when the stage collapsed on him. 
Freitas was immediately rushed to the hospital after suffering head injuries, but he was pronounced dead upon arrival. Other people were also treated for injuries, though there was no exact number on how many concertgoers were hospitalised. 
Sergio Bandoca, one of the people in charge of the event, detailed the accident, saying that it "was madness. The scale of the tragedy could have been far worse. Things were flying all over the place. There was panic." 
Friends of the performer, a 30-year-old who lived in Porto Alegre and whose real name is Kalleby Freitas da Rosa, took to Facebook today to pay tribute to the musician.
Kaka Guimaraes wrote: "You were a person of great light and your smile charmed many people.
"I told you that less than three weeks ago and be assured we will always remember you with a huge smile on your face.
"You were a spectacular man. Your smile represented peace. No-one dies while they remain in peoples' hearts."
According to the New York Daily News, about 5,000 concertgoers were attending the festival when the stage collapsed.
Freitas' last post on Instagram showed him at the festival grounds, excitedly sharing with his fans the layout. His post was flooded with condolences from his fans.
Officials said festival organisers Rave Atmosphere had the correct permits to stage the event and all their paperwork was in order.
A spokesman for the firm said they would assist investigators in getting to the bottom of what happened, adding: "We's devastated, we lost a friend, an artist.
(With IANS Inputs)