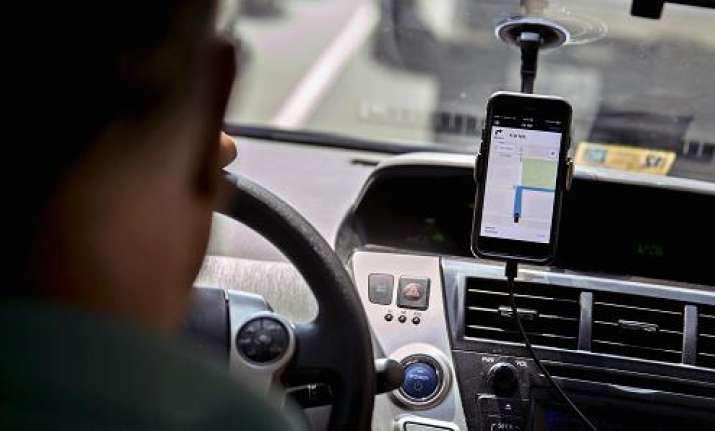 In a bizarre turn of events, a man who goes by the name Kenny Bachman from New Jersey blacked out in a Uber cab and woke up 500 kilometeres away from his scheduled destination. The man is currently trying to raise money to pay the Uber ride which left a dent of $1,600 in his pocket. He has urged for money in a fundraiser on GoFundMe to pay the pending bills.
Last Friday, 21-year-old Bachman was partying with his friends in the state of West Virginia, which was far away from his home. He booked an Uber cab to reach West Virginia University Campus, where he was staying with his friends for the weekend.
Due to binge drinking, he ended up passing out in the cab. When he woke up two hours later, he found himself at a far away location from the campus. Later, Bachman realised that he was 500 kilometres away from his destination.
As per the Charlotte Observer report, Bachman woke up only 30 minutes away from his hometown in Gloucester County, New Jersey.
"I just woke up.. And I'm thinking, 'Why the f*** am I in the car next to some random a** dude I don't even know?" he told NJ.com in a phone interview.
The 21-year-old New Jersey man booked an UberXL to make the matter worse, which charged him more than a usual cab would do. The fare was also higher due to surge pricing during those hours. When he realised what happened, the damage was already done.
"I feel like there's very little I could have done to reverse it," he told Charlotte Observer.
Mr Bachman is certain that he didn't enter his permanent residence in New Jersey as his destination.
"Obviously I sent the Uber, I don't know where to, I know I wouldn't send it to my house, I knew where I was," he told NJ.com.
The cab company has maintained that the cab took him to his destination which he requested. He also gave the driver 5 stars rating for the ride. So far, Kenny Bachman has managed to get $135 of the total $1,600 from the fundraiser.