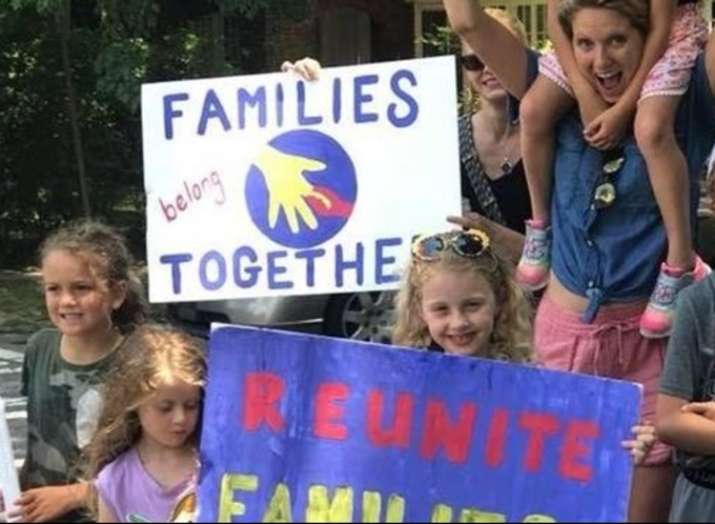 This is no news that many migrant families are getting separated on the US-Mexico border, children getting labeled as 'unaccompanied minors'and the parents are labeled as criminals and sent to jail. When a mother in Atlanta  told her 6-year-old son about it, his first words were "Kids in jail?"
Then Shannon Gaggero, the mother, explained to her son about what all was happening and how people all around were trying to reunite the families. This ignited a fire in the little kid and he decided to help as well. The 6-year-old decided to raise money by selling lemonade and his mother was completely supportive of him. They had not just a physical stand in mind but went on to create a virtual stand as well with the aim to raise at least $1,000. However, they ended up raising $13,283.
Gaggero told CNN, "My kids are 6 and 3 so they don't quite understand the scope of how much money we raised. They know it's a lot and they feel proud that so many people got involved to help."
The family hosted the lemonade stand last weekend, where it raised $1,100. They complemented that with a Facebook fundraising campaign -- a "virtual lemonade stand" that just kept bringing in money.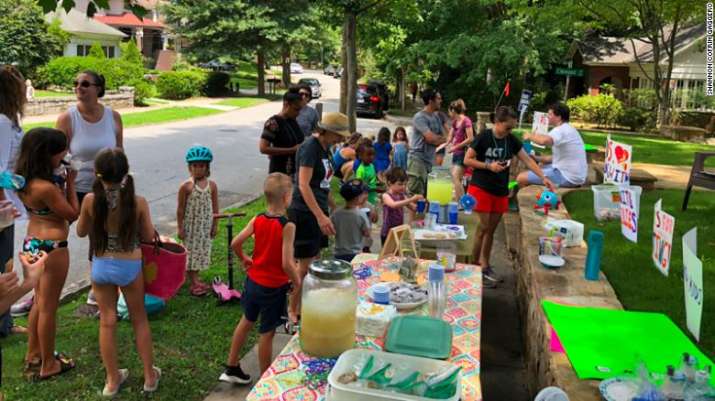 Gaggero also revealed that her family will donate the money to RAICES, a nonprofit in Texas that offers free and low-cost legal services to immigrants and refugees. The mother was definitely proud of her kids and felt that the experience provided them with important life lessons like the importance of keeping families together.
"I hope to teach our kids that with privilege comes responsibility," she said. "People are fighting for justice all around us. Our job is to lift up the amazing work of black and brown led organizations and figure out the best way to support them."
Almost 20 families came out in support of the good cause and helped raise the money. They used the hashtag #StandForKids to document their efforts. Now that Gaggero has taken the initiative, many people have realized the importance of the issue which is why another her friends are hosting another event this weekend to raise funds for local nonprofit agencies that help immigrant families.
Young people will lead the way.

A @Stand_for_Kids lemonade stand in Atlanta raised $13,000 for our work —$1,100 in person, and the rest through a "virtual lemonade stand."https://t.co/X4jQnjPTf6

— RAICES (@RAICESTEXAS) June 26, 2018