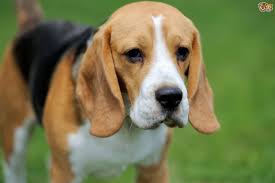 Ten dogs from the Beagles breed were rescued after being confined to a research laboratory for eight long years. A charitable trust based out of Pune put these dogs under rehabilitation and care, as these dogs were subject to innumerable research since birth.
Speaking to ANI, the operation head of RESQ Charitable trust Jessica Roberts said that these dogs are neither familiar with different types of food nor do they have an idea of what a sunshine really is.
"We are introducing them to different kind of environments, foods which they were not aware of. They only have four to five years in their lives and it's going to be a good one" she said.
Roberts further said that the dogs have been named after Marvel superheroes such as Black Panther, Peter Parker and Princess Diana, to name a few.
The organisation is now doing their bit to give them a life of freedom by putting them up for adoption. 
Members of the RESQ Charitable Trust have kept the dogs in their animal hospital and rehabilitation centre in Bavdhan to recondition and introduce them to basic behavioural training. Following this, the trust will facilitate the adoption of these "SuperBeagles" — each beagle being been named after a superhero — and help their transition from research subjects to companion animals. 
Neha Panchamiya, founder-president of RESQ Charitable Trust, said, "Laboratory-rescued or released beagles are dogs who have spent their entire lives confined in metal cages, bred or bought at a young age solely for the purpose of animal testing." 
She added, "In February 2017, RESQ had facilitated the release and rehabilitation of 21 laboratory-released beagles from a research facility in Pune. This year, the same laboratory told us that 10 of their beagles had completed the research cycles and were ready for release or 'retirement'."
(With ANI Inputs)