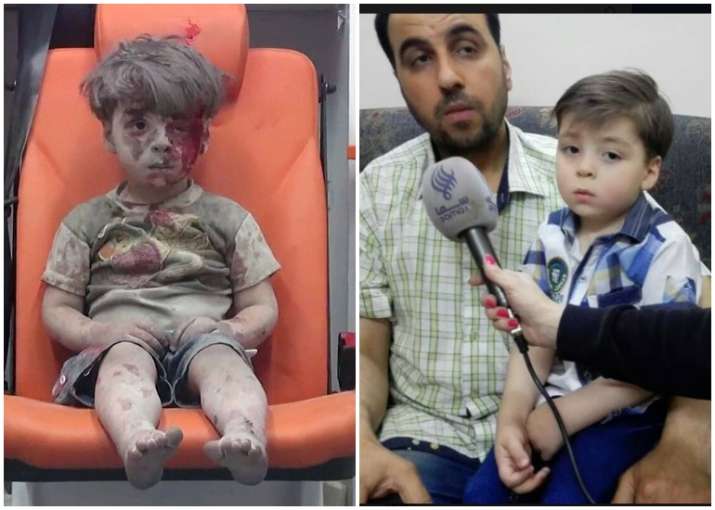 Last year, picture of a little boy, dazed in the back of an ambulance, came out as a face of horror of the Syrian civil war. The bloodstained kid sitting in an ambulance, lost his bearings became viral on social media and has refocused the light on repercussions of Syrian civil war. After investigation, the whereabouts of the kid was revealed. He was a five-year-old boy named Omran Daqneesh. He was pulled out of the rubble when his house was bombed in Aleppo last year. 
In the back of an ambulance, he was clicked bloodstained on his left forehead from a head wound, sitting with his sister. The image gave the viewers an inkling of situation in Syria. Recently, Omran interviewed with a TV channel for the fast time. In the video, you can see him and his sister sitting on their dad's lap, both looking hale and hearty. 
He and his family were interviewed at his house in Aleppo, which is now under the control of forces belonging to Syrian president Bashar al-Assad. In the interview, Omran recalled the horror of the night when his house was bombed in an airstrike. He also revealed that he changed the name of his son to protect him from the perpetrators who threaten to kidnap him. 
The interview was conducted for Al-Mayadeen a Lebanese TV channel that supports Assad's regime. It is unknown whether the family was coaxed to speak to the media. The reporter Kinana Allouche who conducted the interview posted the pictures of Omran on her Facebook account. 
Reporter Kinana Allouche and Omran the boy famously exploited by western media, and president Obama, to sell war on Syria. pic.twitter.com/PymHuw8jow

— Emmy (@Emmy003204) June 5, 2017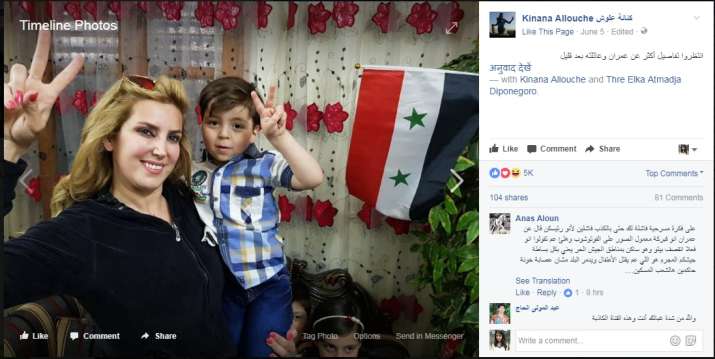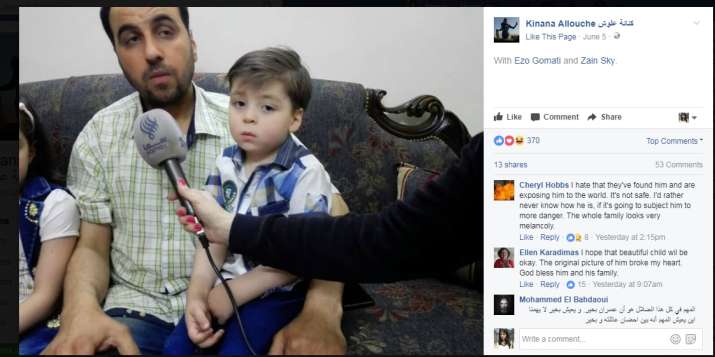 Omran is now healthy, but his elder brother Ali, who was just 10-year-old, succumbed to his injuries from the same bombing.