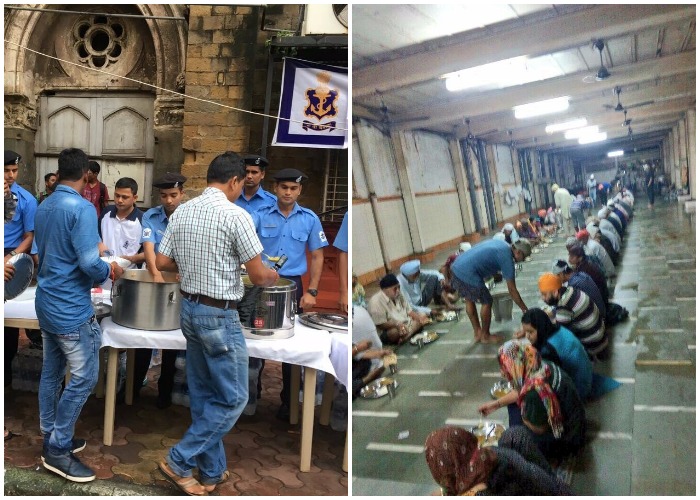 Though the city is marooned between flooded waters and torrential rains, the true spirit of Mumbai didn't faze away. In yet another spirit of city's indomitable spirit, Mumbaikars have opened their hearts and doors to the stranded passengers, after they were left to unaided amidst the flooded streets. It is being said that the financial capital of the country is facing its heaviest rainfall after 2005. But even despite the disaster and mayhem, thousands of individuals and social groups have entered the battle with nature's fury. 
Appeals started pouring in on social media like Twitter, Facebook and WhatsApp, asking people to volunteer in the relief missions. There were also messages asking people to take refuge in the nearest place of shelter. On Tuesday, popular Choreographer Terence Lewis announced that he opened the doors of his studios in Mumbai for those stuck in rains. 
Also Read: Mumbai Rains: Amid the mayhem, here's all you can do to keep yourself safe
Today in the morning, Anand Mahindra posted a tweet that drew a lot of attention on Twitter. It was a tweet lauding the helping and considerate demeanour of Mumbaikars during the trouble times. 
Thousands trooped down to the main roads, highways and arterial roads inviting or offering people hot beverages and snacks, some giving their mobile phones or chargers to help the stranded to make calls to their anxious relatives.
Many government and private offices grabbed the opportunity to earn the goodwill of their staffers amid dampened spirits.
Right from Mantralaya and other offices, the Bombay High Court and other courts, the Indian Navy, private firms, corporates, call centres and BPOs, small offices, factories, workshops and even neighbourhood shops turned into veritable refugee centres for their employees and outsiders slugging it out in neck-deep mucky floodwaters.
In Pics: Rain fury in Mumbai: Here's how Mumbaikars are dealing with the heavy downpour
Railway terminals and major stations, BEST and State Transport depots and even Chhatrapati Shivaji Maharaj International Airport turned into resting grounds for thousands, scenes reminiscent of the great Mumbai floods of 2005 when the city notched a staggering 900 mm of rainfall on a single day. Grounded by erratic flight operations, incoming and outgoing passengers armed with luggage slept blissfully on conveyor belts and on the floor at the airport though airport authorities had arranged shuttle buses to Andheri.
In the city and suburbs, several restaurants and eateries, earned praise when managers and waiters stood on the roads distributing water, tea and coffee as well as snacks to the people.
Indian Navy personnel went about in trucks distributing foods packets, volunteers of Leo Clubs, Jain youth groups, Samast Mahajan and Dawoodi Bohra Jamaats were active all over the city helping people, said social worker Anil Galgali.
Bollywood actor Boman Irani sent out of a series of messages indicating shelters in Dadar Parsi Colony, Dadar Gurudwara, sanatoria, halls and other locations with full details to help the stranded.
Scores of Ganeshotsav associations (Mandals) similarly chipped in to shelter and feed those in need in their sprawling marquees.
Mumbai Police displayed a humane face in different parts of the city with its personnel distributing food packets, helping people to safety from flooded localities and engaging in general bonhomie with the public.
Thousands of individuals flooded social media with WhatsApp invitations asking people to take food and rest. Many warmly welcomed absolute strangers into their homes in flats, chawls and high-rise apartments.
Also Read: Rain fury in Mumbai: 33-yr-old pregnant journalist braves 12-hour train journey
The popular menus at most places were tea-coffee-soups, bread-butter-jam, piping hot noodles, vegetable sandwiches, vada-paav, upma, sheera, poha and biscuits. Some places served dal with rice or chapatis or readily available canned foods.
The sight of locals offering food and shelters to absolute strangers is more than enough to restore your faith in humanity. It is true, indeed, even the disaster can't lower the never-bending spirit of Aamchi Mumbai! 
(With IANS Inputs) 
For more Buzz stories, follow our Facebook Page.