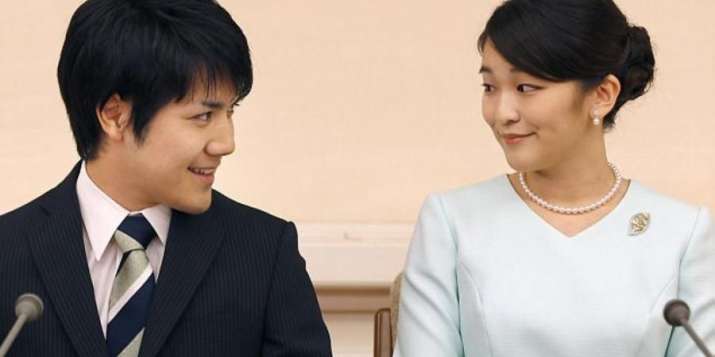 In what seems like a fairy tale, Princess Mako of Japan, 25, who is the oldest grandchild of Emperor Akihito will be getting married to her classmate, a commoner she fell in love with. She will give up her royal status to share life with her boyfriend Kei Komuro. The duo met five years ago while studying at Tokyo's International Christian University. 
They had a conversation while attending an event for students ahead of a programme in Tokyo. Their friendship gradually bloomed into love and they decided to be each other's life partners. The 25 year old Komuro is a legal assistant who loves playing jazz piano and violin. Mr Komuro who proposed to Princess Mako at a dinner date in December 2013 also had a long-distance relationship with her. The couple were away from each other while completing their studies abroad, with Princess Mako in Britain and Mr Komuro in the US. At the press conference, Princess said that she was attracted to "his bright smiles like the sun" and then over the time she realised that Komuro is "sincere, strong-minded, hard worker".
Princess has introduced her beau to parents as someone she wished to "share her future with". Mr. Komuro is ''happy'' and ''thankful'' to have been accepted by the royal family. According to officials, details of their wedding is yet to be decided but it will take place around autumn next year after the engagement.
As per Japanese royal law, women don't succeed to Japan's Chrysanthemum throne which means Princess will loose royal status after marrying her boyfriend. This law is not applicable to men. The 2600-year-old monarchy which has been ruled by men could face crisis of heirs to the throne. Emperor Akihito will be succeeded by his eldest son, Crown Prince Naruhito followed by his younger brother Akishino. After that, Princess Mako's younger brother is the only one left in the line of succession as the Emperor's three other grandchildren are women. There has been demand to allow women to be the successor or at least keep their royal status intact so that they continue performing their duties.