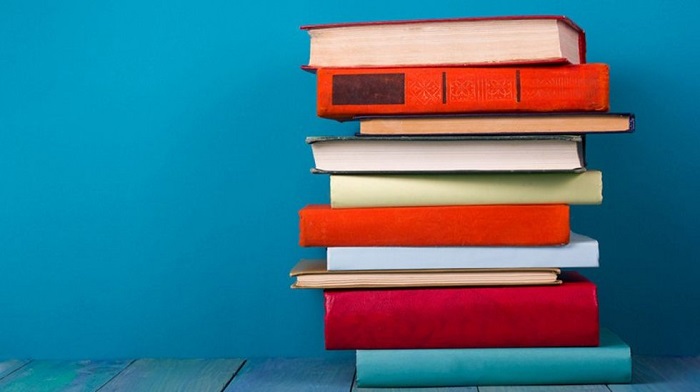 The community of Hindi readers have gone downhill in numbers as compared to larger English-reading crowd. But it appears that they are simply doing what they do best, quietly reading some good Hindi literature while sitting in some corner, unnoticed. It's saddening to face that Hindi section procures the darkest corner of most of the bookshops where English books are dominating in weight and number. It would seem to be the wide, wide world of English reading out there. But this is only one face of the coin.
On Hindi Diwas today, which is celebrated every year on 14th September ever since its inception in 1953, there is enough evidence to suggest that Hindi literature continues to be modern and relevant, despite the naysayers. 
For an instance, let's read about Preeti Mishra, who is doing her PhD in linguistics from IIT Delhi. It all started with her habit of casually reading Hindi literature while in school and gradually it transformed into a passion when she was introduced to the world of Hindi by a friend several years ago. 

"And then I realised how vast and beautiful the world of Hindi literature was," she told PTI with a hint of pride in her voice.  
Mishra is a serious reader of "anything that is good literature" without being bound by the language. "My focus is never the language. It just has to be good literature. You find everything in a good book from comedy to romance, tragedy and drama," she said. 
With a special preference for Hindi veterans such as Nirmal Verma, Kunwar Narayan and Kedarnath Singh, whose names just roll off her tongue, Mishra said she also found herself captivated by the writings of Saadat Hasan Manto and Gulzar. 
Though she swears by her love for the classics, Hindi author Kunal Singh is worried about the decreasing number of young readers interested in literature. 
Though language is just a means of communication, but we've got to admit that some things sound better when they are in our native language. However small the Hindi readership now remains in our country, the fandom of Hindi language will never close to zero. 
(With PTI Inputs) 
For more Buzz stories, follow our Facebook page.