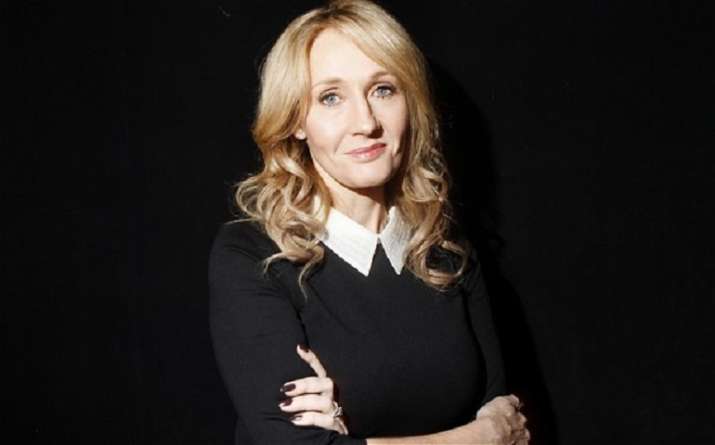 Harry Potter author J.K. Rowling is popular for her witty replies on Twitter. There has been a number of times when the author has put her stand blatantly and firmly on social platform. Last year, she backed US-based tennis player Serena Williams after a random Twitterati slammed the player for her manly physique. This time, J.K. Rowling is on rolls. From the last 24 hours she'd been the busiest Twitterati on the micro-blogging website. Here's what happened. 
On Wednesday, Donald Trump announced in three tweets that trans people will now not be allowed in military services in United States. The tweets got mixed reactions from people and were shared thousand of times. It triggered a widespread debate across the world. 
A Trump supporter and an Instagram star Tomi Lahren comments on Trump's ban on transgender people from military services. This infuriated J.K. Rowling to the point that the author herself waded in to correct the Trump supporter. 
Also Read: Hundreds in US protest Trump's transgender military ban
Truly, whom amongst us can forget Trump ordering the killing of bin Laden? Or Obama bragging about barging in on naked beauty contestants? pic.twitter.com/1veorstvA0

— J.K. Rowling (@jk_rowling) July 27, 2017
Rowling wasn't done yet as she was having a field day on Twitter. He quotes Donald Trump's tweet saying "In America we don't worship governments, we worship gods". 
Here's what she wrote: 
You know that isn't really your name, don't you, Donnie? https://t.co/sLn0c3Ewjw

— J.K. Rowling (@jk_rowling) July 26, 2017
She kept on roasting the POTUS in her tweets. 
Well, kudos to Aesop. It turns out 'The Frogs Who Desired a King' wasn't a fable, it was an actual bloody prediction. pic.twitter.com/tIwOuSdtQD

— J.K. Rowling (@jk_rowling) July 26, 2017
Also Read: US Supreme Court allows strict enforcement of Trump's refugee ban
People even criticised the author for being involved in US politics as she isn't a US citizen. But Rowling wasn't going to take the back seat at any cost. 
Eliminates funding for UN Population Fund, withdraws from Paris climate Agreement, publicly undermines NATO, leaks Israeli intelligence… pic.twitter.com/ziGSHKoImw

— J.K. Rowling (@jk_rowling) July 27, 2017
… cosies up to dictators and strongmen, criticizes longstanding allies. Trump might be your shame, but he's the whole world's problem. pic.twitter.com/T7cdRG2HmI

— J.K. Rowling (@jk_rowling) July 27, 2017
Oh, and not that it matters, but I'm a citizen of Scotland, which by coincidence is where the Frog King's immigrant mother was born.

— J.K. Rowling (@jk_rowling) July 27, 2017
.@POTUS, can you my spot the transgender troops in this photo? They're there, I promise. pic.twitter.com/XHGdQ6MjWl

— VoteVets (@votevets) July 26, 2017