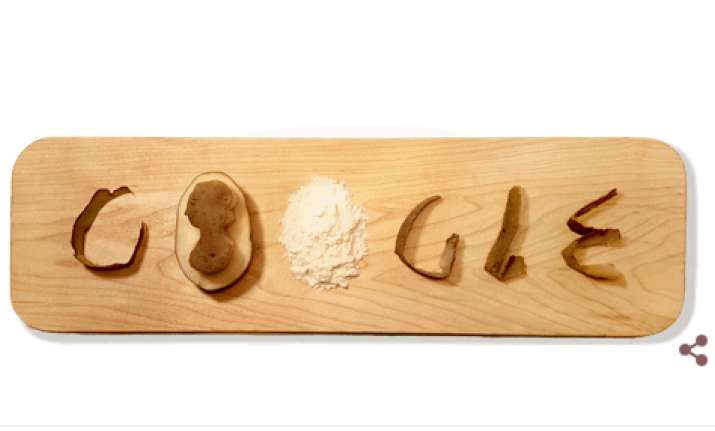 To mark the 293rd birth anniversary of Eva Ekeblad the giant search engine Google dedicated a special doodle for the Swedish plant scientist.
Honouring Eva, Google designed a brown potato and flour themed doodle showcasing her discovery and achievement. The plant scientist Eva was popularly known for discovering potatoes also found that flour and alcohol can be made from it.
"Today we celebrate Eva Ekeblad's 293rd birthday. The Swedish scientist brought potatoes, then a greenhouse curiosity, to the people. Eva discovered the starch was humble but mighty – potatoes could be ground into flour or distilled into spirits. Her discovery helped reduce famine in years to come," Google notes.
Interestingly, Eva was considered as the pioneer for women scientists and she was also the first woman, who joined the Royal Swedish Academy of Sciences in the year 1748.
Eva took inspiration from her husband in this discovery. This discovery of Eva later helped in decreasing famines in Sweden. And her discoveries were also used for making many other products like bread. Later, following her achievements, Eva in December 1748, was elected to the Royal Swedish Academy of Sciences.
Ekebald life and career
Ekeblad was born on July 10, 1724 and died on May 15, 1786. She was 61 years old. Ekeblad Discovered How to Use Potatoes to Make Flour & Vodka: During her time, potatoes were considered inedible. There were attempts to find new ways of using them. According to reports, there was talk among men who had visited other countries that it was possible to use potatoes to make vodka and it's possible that Ekeblad heard about this from her husband. She also discovered that potatoes could be used to make potato flour by cooking, crushing and drying potatoes to create flour.
Ekebald Was Married to a Count Twice Her Age at 16 
When she was 16 years old, Ekeblad was married off to Count Claes Claesson Ekeblad. She had seven children, one son and six daughters, according to Kvinnofronten.nu. The report said Ekeblad's husband was often away, leaving her to tend to the family estate.
Vodka is made with the distillation of potatoes. Potato vodka has a "pleasantly creamy or oily texture." 
Various typed of potato vodkas:
Wood Creek Colorado Vodka is made with Colorado potatoes 
Grand Teton Potato Vodka made in Idaho. 
For More Buzz Stories Click Here