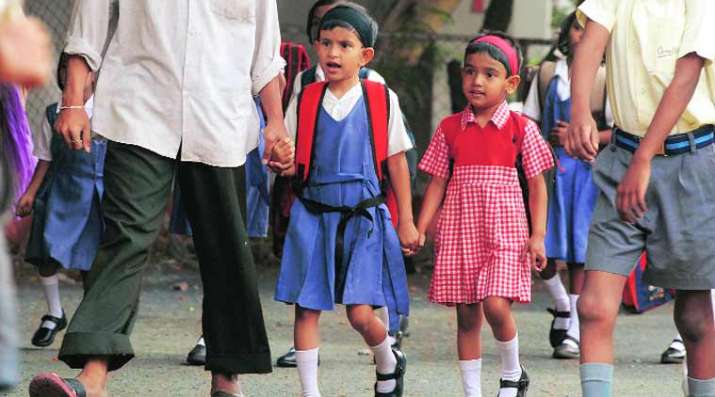 One after another, many shocking details of carelessness and apathy is coming out of the Gurugram school where the cold-blooded murder of 7-year-old Pradyuman has shaken the core of every parent whose child is going to a school. Consider the many security breaches reported from the Gurugram school - no housekeeping staff was there for young children in the bathrooms, support staff was allowed in these bathrooms leaving very young children at the mercy of criminals and sexual predators. A wide breach in the school boundary wall gave an easy access to a killer with a knife. Sadly, this is not an isolated case, just two days back, a five-year-old girl was raped by a peon in a classroom in Tagore Public School, Shahdara. 
Sexual assault, the death of a child are the waking nightmares of parents and cause unspeakable pain. There have been multiple cases and more tragedy seems waiting to happen as there are no radical changes that have taken place despite so many incidents in schools being reported. Let alone other schools, Ryan International itself has many previous cases of negligence and security lapses. Outcome? Zilch.
Every time there is an uproar, some committee is formed that investigates the matter, creates a few guidelines, by the time it submits report, inertia sets in and laxity creeps back into the system. And the cycle continues.
It seems parents are destined to forever live in fear - the fear that this could happen to my child, is my child safe in the school? Or in the bus? Sloppiness on the government's part, irresponsible conduct by schools who do not report such offenders - all this only emboldens the criminals who freely commit crime, in case they are caught and removed, they move on to find their next victim. They are never reported. The same happened in the Gurugram school too. How far can the schools go to save their false reputation?
Government, school authorities need to learn a lesson that the Gurugram case has chillingly highlighted - the urgent need for the security of children. Not just girls, but boys too, can be the victims of sexual predators, pedophiles.
Need of the hour
How difficult is it to implement a few guidelines for the safety and security of the children lack of which resulted in this horrific crime? Some basic questions every parent is asking:
Why was support staff allowed to use bathrooms meant for young children?
Why no maid/ayah was near the bathroom to assist young children?
Why was the accused inside school premises with a knife? Why was he allowed to carry knife?
When the child screamed, how come no one heard his cries? 
Why wasn't the school boundary wall covered urgently?
If a school management does not take the security of children seriously, should these people be allowed to run a school in the first place? Aren't we jeopardizing the safety of innocent children?
Gurugram school tragedy
Ryan International School, Gurugram's Class 2 student Pradhuman Thakur was found with his throat slit in the school washroom on Friday. Bus conductor Ashok Kumar was arrested in connection with the crime. Gurgaon Police also arrested two top officials of the school under section 75 of the Juvenile Justice act. A fact-finding committee highlighted lapses in the installation of CCTV cameras at the school, expired fire extinguishers and no police verification of employees.
How can we make schools a safe and happy place for children? A place where little ones can thrive, surrounded by positivity and love. Tell us what you think on our Facebook page.
Full coverage: Ryan School murder case
Videos: