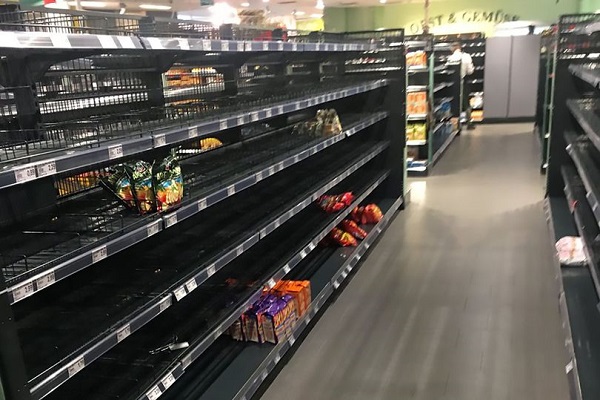 Sometimes you learn the lesson the hard way. Same happened when a supermarket in Germany decided to remove all foreign products from their shelves in order to make a powerful statement about diversity and racism. Edeka Supermarket in Hamburg, Germany had most of its shelves empty after it removed all the foreign made products. This was done in order to remind how little would be left if racists got their way. Even the signs were placed around the store with message 'this shelf is quite boring without variety'. 
Only the German products were present on the shelves on Saturday. The salad bar in the supermarket had a sign saying 'our selection knows borders today', leaving customers with little choices to buy. Tomatoes from Spain or Olives from Greece were not available to buy. 
The cheese counter was so empty without foreigners, as the shelf said.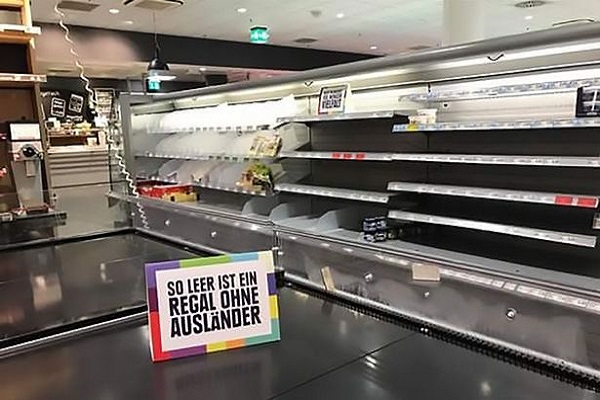 The customers were shocked to see this. One of them wrote on social media 'The shelves look like they came straight from Cuba'. 
The images of empty shelves were shared thousands time on social media. It is still unknown if the empty supermarket shelves were part of an art project or a viral advertisement campaign. 
Also Read: Nawazuddin Siddiqui racism tweet: Here's how Bareilly Ki Barfi actor Ayushmann Khurrana reacted
An Edeka spokesman said, "Edeka stands for diversity, and we produce a wide range of food in our assortment, which is produced in the different regions of Germany."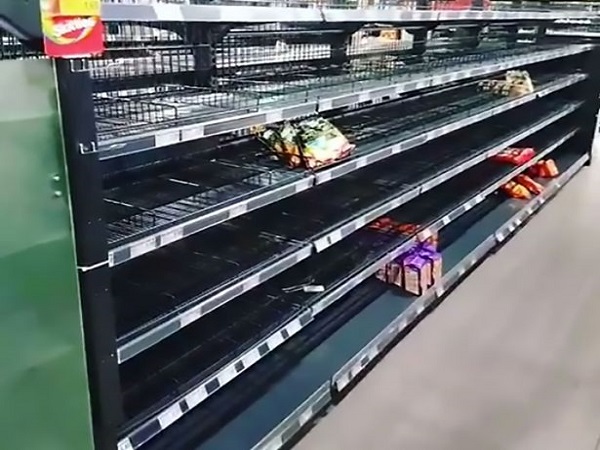 "But it is together with products from other countries that we create the unique diversity that our customers value."
"We are delighted to have received a lot of positive feedback regarding Saturday's action."
👏🏻🙌🏻 great campaign by #EDEKA to try and tackle #xenophobia and #racism https://t.co/eMh2kUO3XZ

— Sophie Smith (@ssmith1407) August 23, 2017
This is what a racist supermarket looks like in Germany.... Diversity=richness. https://t.co/CnwgOD5rSC #EDEKA pic.twitter.com/yArTwuliPe

— yannis zachos (@yazac) August 24, 2017
Well done #Edeka!
Wonder if any UK #supermarket dare do this?
Simple way to make the point #diversity #inclusion https://t.co/IZf5nUhbEO

— Mary Vickers (@NELincsChaplain) August 24, 2017
#Edeka #Hamburg Well done EDEKA Supermarket for giving all of us a powerful lesson on prejudice, racism, and xenophobia. pic.twitter.com/8kf6p6L5XZ

— Tony McGinley (@AntonioGinnelly) August 24, 2017
Viral advertising campaigns are no new to Edeka. Many previous advertisement campaigns by this German supermarket sparked controversies. 
Also Read: Remember this 'Queen of Dark'? She was once told by an Uber driver to bleach herself!
This recent campaign against racism is making headlines around the world. Twitterati are praising this great move by the supermarket brand to make a point about racism. 
For more trending stories, visit the Buzz section of website.