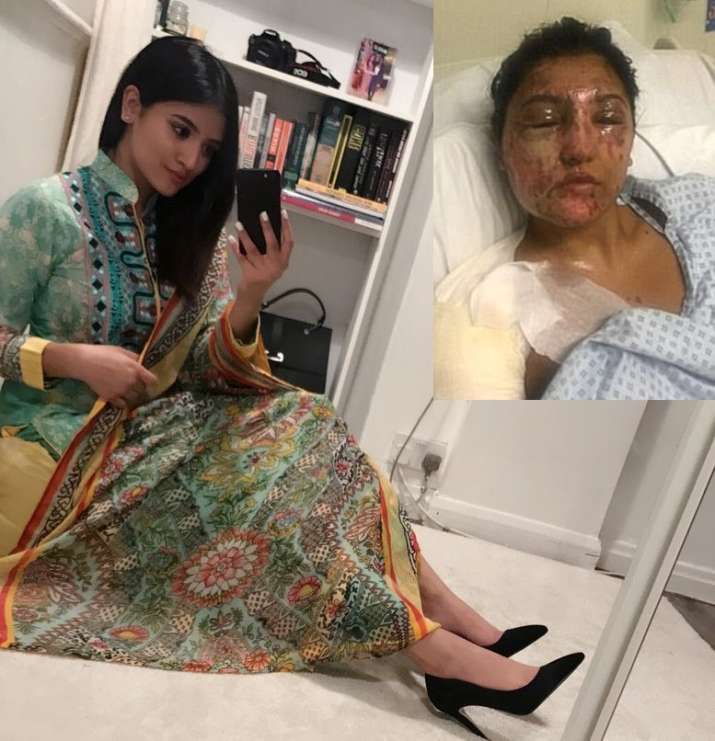 Acid attacks have unfortunately become a weapon by masses to sabotage someone's life. We've seen a number of cases where a woman's life is brought to a standstill with just a few ml of corrosive liquid. Similarly, this aspiring model Resham Khan, 21, found her life in a turmoil when she and her cousin, Jameel Mukhtar were attacked with corrosive liquid in June in Beckton, London. Three months later, the brave woman has come up with a story of incredible recovery and shared the photographs of the same on social media. 
But Resham's journey was full of pain and being in that situation, she has blogged about the story of her recovery and how people reacted on the same. Three months later, the aspiring model shared the stunning photographs of her recovery with no visible scarring. 
Video: Sheroes Hangout, a story of grit and determination of acid attack survivors
The 21-year-old Resham Khan has about 17,000 followers on her Twitter. She posted a picture saying that her face isn't the same as it was before the attack. The images show only one side. In no time, she was showered with so much love and wishes from all around the world. She was overwhelmed by the positive response she was getting.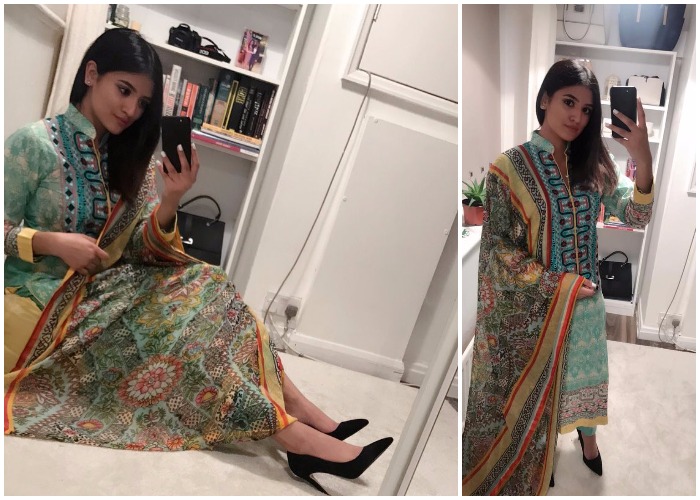 People on social media praised her bravery and patience. Resham has shared anecdotes of her acid attack and how she felt too scared to go out. She's also thankful to the almighty that majority of her face is intact. Miss Khan has also been heard saying in the past that she had suffered the 'luckiest acid attack in the world'. Her positivity is being lauded by her followers as well as the media around the world. 
The perpetrator John Tomlin was charged with two counts of grievous bodily harm with intent. He appeared at Snaresbrook Crown Court on August 8. 
Resham Khan shared the painful story of her attack while being on the hospital bed. Here's what she wrote: 
I invite you all in once again to reflect upon my 21st birthday. A milestone age for many reasons, we must remember that any opportunity to mark or celebrate the occasion was stolen from me. Stolen in one of the most painfully scarring ways I could ever imagine. My plans are in pieces; my pain is unbearable, and I write this letter in hospital whilst I patiently wait for the return of my face. I needed a way to come to terms with the attack, a way to tell the world about what had happened to me so I could avoid the looks of surprise, shock and pity. In the spare of the moment, I began to type the Twitter thread that would go viral. I wanted to express the attack in my own words, no one was going to describe my attack, my story, but me. The power of social media came into effect, and soon enough the mainstream media picked up the story. I never would have believed how much of a conversation the attack generated, or the amount of support extended to me and my family from people all around the world. With conversation came questions. Why did this attack happen? What led to the event? But more importantly: Why is acid, or corrosive substances, so easy to obtain and be used as a weapon?
The question raised by her is not new. Many women who have been subjected to acid attacks have raised this concern in public, why such a heinous substance is made available freely? 
A Go Fund Me page has also been setup to aid Resham and her family to provide them with additional financial support. 
For more such stories, Follow India TV Showbiz page on Facebook.