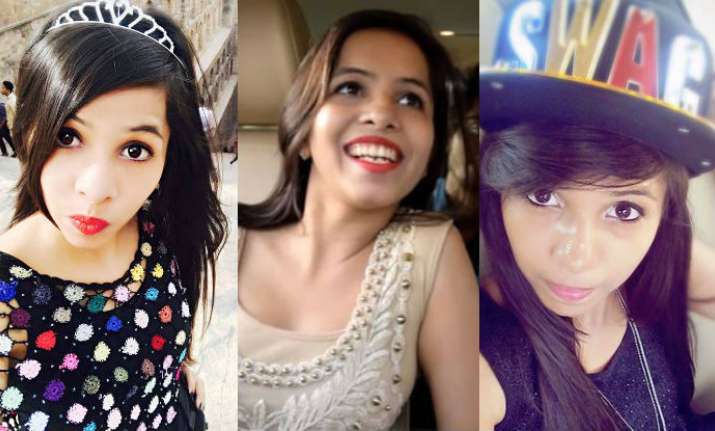 Kathappa Singh may have removed Dhinchak Pooja's channel but the cringe pop sensation never fails to "impress" her fans. After Dilon Ka Shooter, she is back with a bang. Dhinchak Pooja new song is titled Baapu Deded Thoda Cash, in which the singer is asking her father for some money to fulfil her materialistic needs. The lyrics are just plain bad and repetitive like most of her previous numbers. However, there is something different in this new video. We do not get to see the legendary singer Miss Pooja but yes, her irritating voice will surely get on your nerves.
In Baapu Dede Thoda Cash, Dhinchak Pooja is requesting her daddy dearest to give her some money so that she can fulfil her overambitious needs. From Gucci clothes to installing diamonds in her Rolex watch to taking her friends out, the self-acclaimed singer wants everything from her father.
Just when we thought that someone might have put an end to Dhinchak Pooja era, the cringe pop queen has given it all over again with Baapu Dede Thoda Cash. Well, your ears might bleed and you may want to "kill" her but then, you just can't resist yourself from watching it at least once or who knows more than that.
Her last song Dilon Ka Shooter not only caused trouble to our ears but also proved to be troublesome for her. Yes! Dhinchak Pooja landed into legal trouble for not wearing a helmet while riding her scooter in the song.
Thanks,kindly tweet with date,time and exact place so that necessary action can be taken.

— Delhi Traffic Police (@dtptraffic) June 27, 2017
What come may there is simply no stopping the internet sensation. No legal trouble or Kathappa Singh could stop her. So, who's ready for Dhinchak Pooja's Baapu Dede Thoda Cash song? Be warned, watch at your own risk.
Read More
Dhinchak Pooja's cacophonic videos removed from Youtube and credit goes to Kathappa!
Dhinchak Pooja auditions for Indian Idol; What happens next will blow your mind!