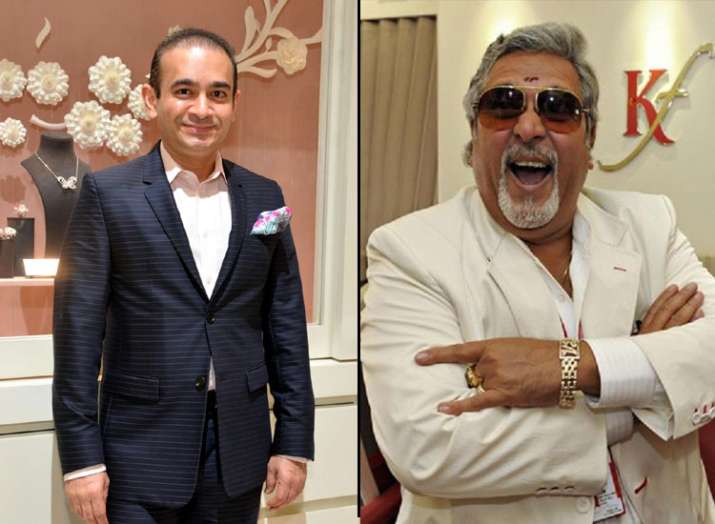 2018 was quite an eventful year for Indian industry and banking sector. The year witnessed the unearthing of one of the biggest bank frauds as well as completion of Walmart's  acquisition of Flipkart. While RBI Governor Urjit Patel put in his papers, the central bank refused to extend the term of YES Bank chief Rana Kapoor.
Here's a list of top 10 business stories of 2018: 
1. PNB Fraud
India's biggest banking fraud came to light in February 2018 at a Mumbai branch of the Punjab National Bank. Nirav Modi and his uncle Mehul Choksi, the two renowned ​diamantaires, allegedly siphoned around Rs 14,000 crore from Punjab National Bank over a period of seven years.
The scandal was unearthed after the CBI filed a case against the duo on January 31. However, both Nirav Modi and Mehul Choksi, had left the country by that time. Indian agencies are still trying to bring them back to India. 
2. Walmart acquires Flipkart
In year 2018, Walmart Inc bought 77 per cent stake in Flipkart for about USD 16 billion (Rs 1.05 lakh crore). It was Walmart's biggest deal giving the US retailer access to Indian e-commerce market, estimated to grow to USD 200 billion within a decade.
The Competition Commission of India (CCI) approved the Flipkart-Walmart deal later on despite protests from traders across the country over fears that the deal would drive several small retailers out of business.
3. Urjit Patel's resignation
In one of the biggest shockers of the year, Urjit Patel resigned from his post as Reserve Bank governor on December 10, nearly a year before his term ended.
Though Urjit Patel cited personal reasons behind his resignation, it is widely believed that differences over central bank's capital policy framework  led to his resignation. 
4. Chanda Kochar's fall
The year also witnessed the fall of Chanda Kochhar, India's one of the most celebrated women bankers in the country, who resigned as CEO of  ICICI Bank in October. 
Chanda Kochar's resignation came after a whistle-blower accused her of unfairly granting loans to NuPower Renewables, a firm founded by her husband. Kochar's 34-year-long association with ICICI bank came to an end amid questions of conflict of interest, lack of disclosures, and quid pro quos. 
5. IL&FS crisis
Infrastructure Leasing and Financial Services (IL&FS), a non-banking financial company, faced a major crisis in September-October when it ran out of cash and defaulted on few repayments.
The IL&FS crisis spooked the credit market and sparked a sell-off in bonds and stocks. Consequently, many banks turned cautious and refused to lend to other non-banking financial companies as well, sparking a liquidity crisis.
6. Vijay Mallya extradition
On December 10, a UK court ordered extradition of Vijay Mallya, wanted for alleged fraud and money laundering charges amounting to an estimated Rs 9,000 crores, to India.
Westminster Magistrates' Court Chief Magistrate Judge Emma Arbuthnot ruled that Mallya can be extradited to India to stand trial on the charges brought by the CBI and ED.
The judge referred the extradition case to Secretary of State. The ruling marked a significant point in the high-profile extradition trial that lasted over a year.
7. NCLT recovers Rs 80,000 crore
In year 2018, the National Company Law Tribunal (NCLT) helped resolve insolvency and bankruptcy proceedings involving more than Rs 80,000 crore. 
The kitty is expected to swell beyond Rs 1 lakh crore in 2019 with several big-ticket default cases pending.
8. YES Bank chief Rana Kapoor denied extension 
The Reserve Bank refused to extend YES Bank chief Rana Kapoor's term beyond January 31, 2019 though the central bank did not cite any specific reasons for its decision. Rana Kapoor had founded the bank about 14 years ago and has been its chief ever since.
9. Rupee depreciation
The Indian Rupee depreciated by nearly 10% this year on account of higher crude oil prices, a strengthening dollar, and foreign investors pulling out of the country. 
The ten per cent depreciation occurred despite a 5% appreciation in the period since October-end.
10. GST rates slashed
On Dec 22, the GST Council reduced tax rates on 23 goods and services, including movie tickets, TV and monitor screens and power banks, and exempted frozen and preserved vegetables from the levy. 
The reduced rates will come into effect from January 1, 2019, Finance Minister Arun Jaitley said  after the 31st meeting of Goods and Services Tax (GST) Council. 
Of the 23 goods and services on which rates have been slashed, tax rate on seven items in the 28 per cent slab has been brought down. With this, only 28 goods are left in the highest 28 per cent tax bracket.