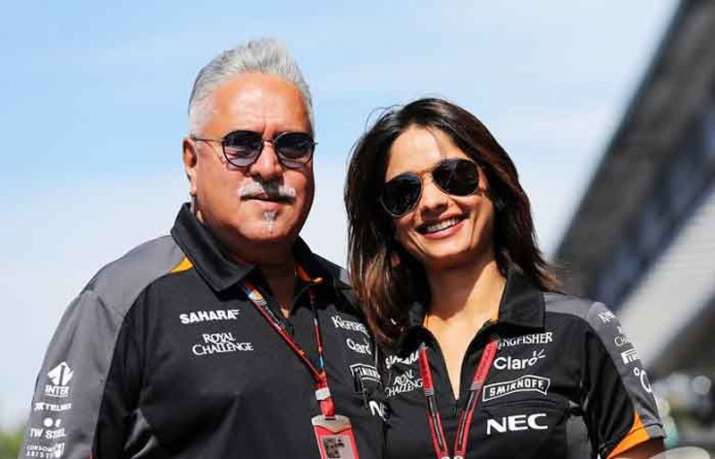 Fugitive businessman Vijay Mallya is set to tie the knot for the third time with former Kingfisher Airlines air-hostess Pinky Lalwani, if reports are to be believed. Lalwani, who is much younger to Mallya, met him when she was hired for the now-defunct Kingfisher airlines in 2011.
Mallya has been absconding from India on charges of fraud and money laundering amounting to Rs 9,000 crore. Mallya is often seen appearing before the Westminster Magistrates Court in London in connection with a case but he has constantly stated that he is being tortured for political reasons and he has done nothing wrong.
In April 2017, Vijay Mallya was arrested by the Scotland Yard. Currently, he is out on bail until April 2.
Even as nothing official has been said about their wedding plans as yet, curiosity is building up as to who is Pinky Lalwani.
Here's your 10-point quick Cheat Sheet:
1. Pinky Lalwani is a former Kingfisher air-hostess, who was reportedly offered the job by Vijay Mallya seven years ago.  
2. Lalwani is apparently much younger to the 62-year-old Mallya.  
3. Both Mallya and Lalwani have been together reportedly for three years now. 
4. Reports say Pinky and Vijay Mallya presently stay at Mallya's mansion in Hertfordshire, according to reports.
5. Reports also suggest Lalwani shares a close bond with Mallya's mother. It is being said that the lady supported him during his tough times.
6. On many occasions, she also accompanied Mallya on his trips to London for extradition hearings in the Westminster Magistrates Court.
7. Pinky was seen many times with Mallya's mother and is very close to his family.
8. Mallya and Pinky recently celebrated their third anniversary of their relationship, reports say. 
9. Both are reportedly in a live-in relationship. 
10. Lalwani is believed to have left India at the same time when Mallya escaped the country.
  
The liquor baron's first marriage lasted an year with Sameera Tyabjee, who was also an air hostess. Mallya then tied the knot with Rekha Mallya in 1993, who he is still legally married to. Rekha was Mallya's childhood friend. He has three kids from his previous marriages, a son named Siddharth and two daughters, Leanna and Tanya.