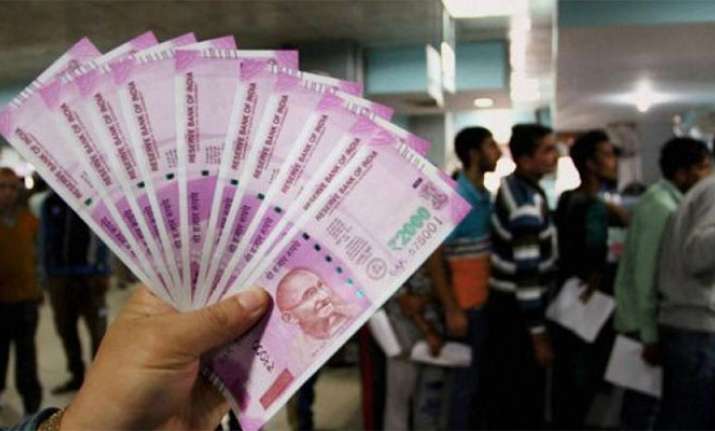 As reports of an economic slowdown and fewer job opportunities for India's burgeoning workforce grab limelight, a list of India's elite throws up quite a dichotomy. While the indications of an economic slowdown have been affirmed from none other than the Finance Minister, the list shows that the impact has been negligible when it comes to India's rich.
The Hurun India Rich List shows that India has added a staggering 704 individuals to its list of billionaires, while 16 among them have doubled their assets. The Hurun's list of rich people in India has 1,043 on it this year, up from 339 recorded in 2016.
Of this, about 16 people have doubled their assets in the past one year even as 100 individuals saw their networth fall. There were 426 individuals with a networth of Rs 1,600 crore each and 617 with assets of Rs 1,000 crore.
Riding on the Jio wave, Mukesh Ambani (60) with an increase of 58 per cent in his assets to Rs 2.58 lakh crore, maintained his top spot for the sixth time in a row. His wealth is double the entire GDP of Yemen, the country where he was born and his father Dhirubhai Ambani once worked.
However, it was Patanjali Ayurveda's Acharya Balkrishna (45) who jumped to the eighth position from 25 last year after seeing his wealth grow 173 per cent to  Rs 70,000 crore, registering one of the biggest increase in the last year.
The biggest gainer, however, has been Radhakishan Damani (62), Chairman of Avenue Supermarts, who saw his wealth rise 321 per cent on the back of D-Mart's stellar IPO. The second biggest mover was Anurang Jain and family (55), the Managing Director of Endurance Technologies, with a wealth increase of 286 per cent.
Dilip Sanghvi (61) of Sun Pharma retains the second place with a wealth base of ₹89,000 crore although shares of his flagship company fell 36 per cent after the USFDA put the company under a scanner for regulatory breaches.
Rupert Hoogewerf, Chairman and Chief Researcher, Hurun Report Global, said it is rare to find a country with such a dominant richest person (Ambani) whose wealth is more than three times as much as that of the second on the list; this is never seen in the US, China, the UK, and Russia.
Much of this increase in billionaires' assets can be attributed to the rise of equity markets. In the past year ended July, the Sensex rose 16 per cent to 32,514 and the BSE Mid Cap was up 16 per cent. The market capitalisation of all listed companies is now equivalent to 84 per cent of India's nominal GDP, which is the highest in emerging markets.
The better performance of mid-cap stocks and the success of IPOs saw an addition of 302 new names although 22 others dropped out of the list. The combined wealth of India's richest is worth $640 billion, equivalent to one-fourth of India's GDP last year and similar to the GDPs of Switzerland ($660 billion) and the combined GDP of South Africa ($317 billion) and Israel ($340 billion).
Steel baron Lakshmi Niwas Mittal (67) secured the third position with a networth of Rs 88,200 crore due to an uptick in steel prices and a one-time $832 million saving from a new labour contract signed last year with his US workers.
With networth of Rs 85,100 crore and Rs 79,300 crore, IT czars Shiv Nadar (72) of HCL and Azim Premji of Wipro occupied the fourth and fifth positions.
With 214 and 117 entrants respectively, Maharashtra and Delhi are the preferred States of residence for Hurun India Rich. Strikingly, 23 individuals on the list migrated into Maharashtra, 22 into Delhi and 13 into Karnataka to set up and establish their businesses.