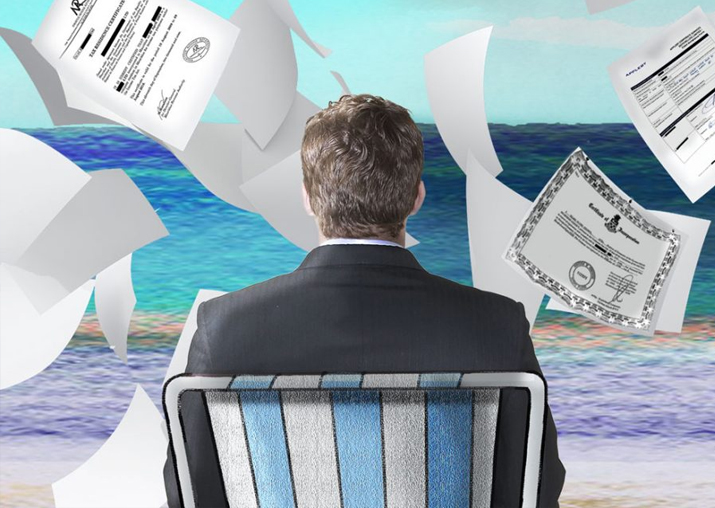 18 months after Panama Papers leak shook the world, another set of financial documents, called "Paradise Papers", has revealed offshore holdings in tax havens of some of the most powerful businessmen and politicians.
The International Consortium of Investigative Journalists (ICIJ) and 95 media partners from across the globe today released details of 13.4 million leaked files from a combination of offshore service providers and the company registries of some of the world's most secretive countries. 
The financial documents, the biggest trove of such files, were obtained by the German newspaper Süddeutsche Zeitung and were shared with ICIJ and its media partners that carried a global investigation into the offshore activities of some of the world's most powerful people and companies.
Here are some important facts about the Paradise Papers: 
1- The Paradise Papers is the fourth collaborative investigation into offshore and banking assets done by the ICIJ and its media partners after "offshore leaks" of April 2013, Swiss Leaks and Panama Papers.
2- Paradise Papers leak contains 13.4 million files, mainly from Appleby, a leading offshore law firm with offices in Bermuda and beyond.
3- Paradise Papers documents include nearly 7 million loan agreements, financial statements, emails, trust deeds and other paperwork from nearly 50 years at Appleby.
4- The documents also include files from a smaller, family-owned trust company Asiaciti.
5- ICIJ collaborated with more than 380 journalists working on six continents in 30 languages to investigate the documents.
6- The investigation went on for over 10 months.
7- The leak reveals data of over 25,000 companies spanning 180 countries, from 1950 to 2016.
8- With 714 Indians, India ranks 19th in terms of the number of names among the 180 countries represented in the data.
9- Prominent Indian names include Civil Aviation Minister Jayant Sinha, Bollywood actor Amitabh Bachchan, BJP Rajya Sabha MP R K Sinha, corporate lobbyist Nira Radia and Sanjay Dutt's wife Manyata.
10- Among global personalities whose name appear in the documents are Queen Elizabeth II, US Commerce Secretary Wilbur Ross, Shaukat former Pakistan Prime Minister Aziz and Canadian Prime Minister Justin Trudeau's advisor Stephen Bronfman.