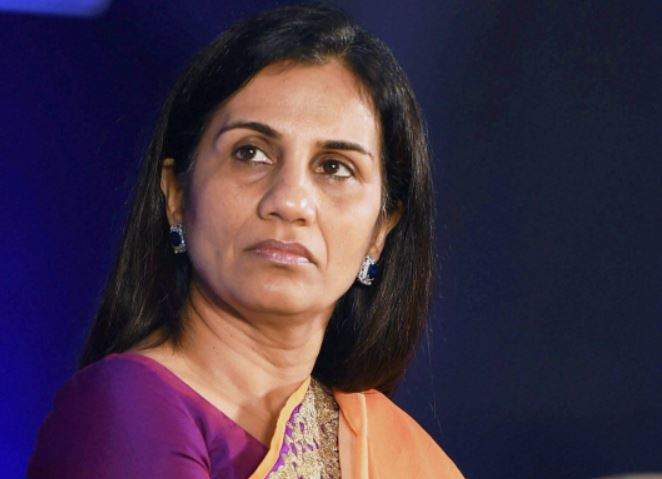 In a significant development, Securities and Exchange Board of India (SEBI) on Thursday issued notice to the ICICI Bank and its MD and CEO Chanda Kochhar in connection with the Rs 3,250 crore Videocon loan case.
According to the ICICI Bank, the SEBI has sought response on alleged non-compliance of the "erstwhile 'Listing Agreement' and the 'Listing Obligations and Disclosure Requirements) Regulations, 2015'".
"The MD and CEO and the bank received a notice from SEBI on May 24, 2018... requiring responses on matters relating to alleged non-compliance with certain provisions of the erstwhile 'Listing Agreement' and the SEBI (Listing Obligations and Disclosure Requirements) Regulations, 2015'," a BSE filing revealed.
"The notice has been issued based on information furnished by the bank or its MD and CEO to diverse queries made by SEBI concerning dealings between the bank and Videocon Group and certain dealings allegedly between Videocon Group and Nupower, an entity in which Deepak Kochhar spouse of MD and CEO has economic interests," it added.
Responding to the notice, the ICICI Bank said that appropriate responses would be submitted to SEBI in accordance with regulation.
As per the securities market regulator's LODR regulations, all listed entities are mandated to immediately disclose relevant and important information to stock exchanges. 
The SEBI notice comes more than a month after nepotism and conflict of interest allegations were levelled against Kochhar. It has been alleged that Kochhar had wrongfully granted a loan to Videocon Group and that her husband's company—NuPower Renewables—received a loan from the Videocon Group's Chariman Venugopal Dhoot on a quid pro quo basis. 
Chanda Kochhar on May 7 had said that private lender works under and abides by all regulatory norms and that it has been fully cooperating with regulatory and investigative agencies.
On March 29, ICICI Bank Chairman M.K. Sharma had said that reports alleging nepotism by Kochhar were unfounded and malicious in nature.
Saying that ICICI Bank's exposure to the Videocon Group (Videocon Industries and 12 of its subsidiaries or associates as co-obligors) for a debt consolidation programme and for the group's oil and gas capital expenditure programme aggregating approximately Rs 40,000 crore was less than 10 per cent.
Sharma had asserted that no individual bank employee has the ability to influence decisions of the credit committee.
He clarified that none of "the investors of NuPower Renewables are borrowers of ICICI Bank" and that Kochhar did not chair the committee that had lent to Videocon.
In addition, Sharma said at the press briefing that Kochhar has been making all her disclosures in accordance with the regulatory guidelines under the Companies Act and the Banking Act.
Sharma revealed that the bank has 'satisfactorily' replied to the questions of all the regulators, which he described as an ongoing process between "a regulated entity like a bank and the regulators and other government departments". 
In 2012, a consortium of 20 banks and financial institutions sanctioned credit facilities to the Videocon Group for a debt consolidation programme and for its oil and gas capital expenditure programme aggregating to approximately Rs 40,000 crore.
(With IANS inputs)