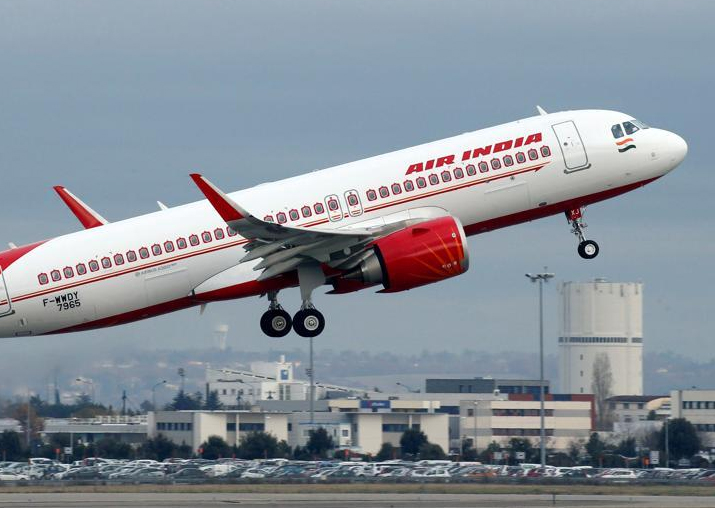 In a landmark move, the government today relaxed Foreign Direct Investment (FDI) norms allowing foreign airlines to invest up to 49 per cent in Air India. 
"Foreign airlines allowed to invest up to 49 per cent under approval route in Air India," an official statement said after the Union Cabinet's meeting here.
As per the policy, foreign airlines are allowed to invest under government approval route in Indian companies operating scheduled and non-scheduled air transport services, up to the limit of 49 per cent of their paid-up capital. 
However, the provision was not applicable to Air India, thereby implying that foreign airlines could not invest in Air India. 
"It has now been decided to do away with this restriction and allow foreign airlines to invest up to 49 per cent under approval route in Air India," it added. This condition was relaxed subject to certain conditions. 
The statement said that foreign investment in Air India including that of foreign Airline (s) shall not exceed 49 per cent either directly or indirectly and "substantial ownership and effective control of Air India shall continue to be vested in Indian National". 
The government said that the decision would help provide ease of doing business and also lead to larger FDI inflows contributing to growth of investment, income and employment. 
Air India has a total debt of about Rs 48,877 crore at the end of March 2017, of which about Rs 17,360 crore were aircraft loans and Rs 31,517 crore were working capital loans. 
The airline is expected to report a net loss of Rs 3,579 crore for 2017-18, as per budget estimates projected for 2017 -18 from a provisional net loss of Rs 3,643 crore for 2016-17. 
With PTI Inputs