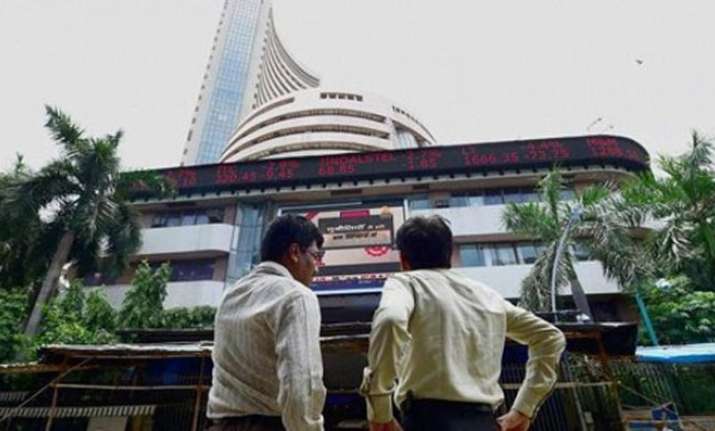 Extending losses for a sixth straight session, the BSE benchmark Sensex plunged over 1,000 points to 33,722.85 and the NSE Nifty fell over 371 points to 10295.15 in the opening trade following the global selloffs in US and Asian markets.
The BSE opened lower by over 1,000 points or 2.90 per cent from Monday's close. The wider Nifty50 of the National Stock Exchange receded deep into the red. It plunged by over 300 points or 3.00 per cent. The equity indices slid into the negative territory following weak global cues and selling pressure.
Maruti Suzuki, HDFC, Reliance, State Bank of India (SBI), Axis Bank, ITC were all down three to seven per cent. Meanwhile, Tata Motors crashed 10 per cent post earnings.
The Indian Rupee too is trading at its lowest level since December 2017. Rupee plunged 29 paise in the early trade. It opened at Rs. 64.35 per dollar as against Rs. 64.06 on Monday.
Meanwhile, the Dow Jones industrial average plunged 1,175 points in an exceptionally volatile day for financial markets around the world, stirring concerns about the durability of the long-running stock gains, media reports said. On Monday, the Dow was off a heart-stopping 1,600 points during afternoon trading, the largest intra-day point decline in the blue-chip index's history. The drop amounted to 4.6 per cent -- the biggest decline since August 2011, during the European debt crisis. 
According to market observers, announcements in the Budget like the Long-Term Capital Gains (LTCG) tax and a higher-than-expected fiscal deficit target for 2018-19 continued to dampen investors' risk-taking appetite.