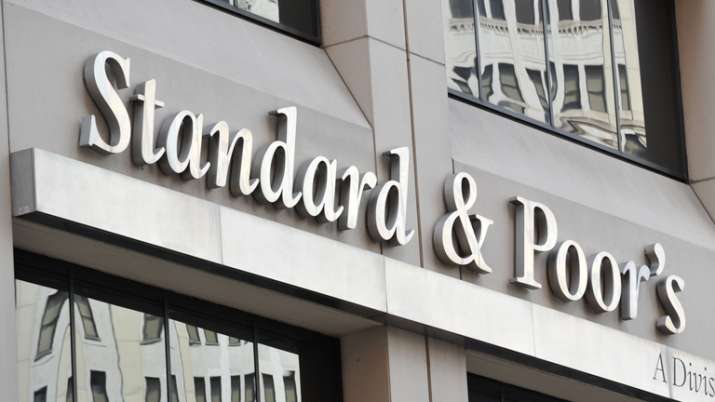 A week after ratings agency Moody's lifted India's rating for the first time in 14 years, Friday could come as another endorsement of the Narendra Modi government's reform agenda, this time by global rating agency Standard and Poor's (S&P).
Reports citing sources in the government suggest that the Centre is confident of an upwards revision of India's sovereign rating by S&P today. The ratings agency had last upgraded India's sovereign rating in 2007.
It had then changed India's rating to BBB-, the lowest investment grade rating for bonds -- with a stable outlook. Since then, while the outlook has been revised on four occasions in the past, the rating remains where it stood a decade ago.
In 2009, S&P changed the outlook from stable to negative and raised it to stable again in 2010. It was again lowered to negative in 2012, and raised to stable soon after the Modi government assumed office in 2014.
The government's expectations of a rating upgrade by S&P after a decade-long hiatus stem from the recognition Moody's gave to the policies and reforms initiated in the last 2-3 years by the current dispensation at the Centre.
Last Friday, Moody's revised India's sovereign ratings to Baa2 from Baa3 on, citing implementation of several reforms including the Goods and Services Tax, the new bankruptcy law and demonetisation.
The rating upgrade by S&P today is crucial as it would boost India's attractiveness as an investment destination. Significantly, the upgrade could counter the longstanding argument of global rating agencies of viewing India and other emerging economies with an alleged bias.
In a veiled reference to S&P in May this year, CEA Arvind Subramanian had criticised rating agencies for not upgrading India despite clear improvements in economic fundamentals. Rating agencies may have "poor standards", he had said.
He had said the agencies have been inconsistent in their treatment of China and India, upgrading India's giant neighbour even when it's growth rate had fallen and its credit-to-GDP ratio was worse than India's.
Even the Economic Survey presented on January 31 this year made specific mention of the 'differential treatment' of these agencies towards India.
Other studies too have pointed to a similar trend followed by global rating agencies. Here is what SBI wrote: "A trend analysis of ratings upgrade and downgrade of countries by S&P indicates that increase in Government borrowings by a country (thereby increasing its fiscal deficit) has not always been associated with a ratings downgrade."
However, expectations are high of a rate cut given that the World Bank rankings that showed India making significant progress in terms of the ease of doing business are an endorsement of the steps India has taken in the last few years.
Whether S&P follows on the footsteps of Moody's should be clear in a few hours from now.