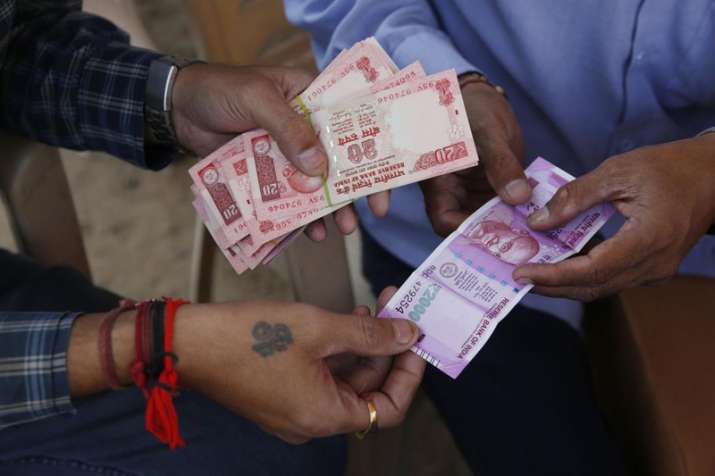 Continuing the downward trend, the rupee dipped further on Friday touching a historic low of 71 against US dollar. 
At the Interbank Foreign Exchange (Forex) market, the local currency opened lower at 70.95 a dollar and slipped further to hit its lifetime low of 71 from its previous close of 70.74.
Forex dealers said besides robust month-end demand for the American currency from oil importers, dollar's strength against its rival currencies on expectations of rising interest rates amid lingering Sino-US trade tensions, weighed on the domestic currency.
Yesterday, the rupee slid further by 15 paise to close at a fresh lifetime low of 70.74 to the dollar due to strong demand for the greenback from oil importers and surging crude oil prices stoking inflation fears.
Growing fears about rising inflation in amid high global crude oil prices and consistent outflow of foreign funds from the domestic equity market also weighed on the domestic currency.
Benchmark Brent crude oil was at USD 78 a barrel in early Asian trade.
Meanwhile, the BSE Sensex fell 78.64 points, or 0.20 per cent, to 38,611.46 points in opening trade. 
(With inputs from agencies)